Up for your consideration is non-working Markbass F500 head. It just recently stopped working and I don't have the time or patience to fiddle around with getting it fixed.
I used it at a gig a few days ago and it worked perfectly. After the gig I placed it in the cusioned bag I always keep it in when its not in use. The next day at rehearsal I went to use the amp and it just didn't work. No light, no noise, no pop, no smoke... nothing. The power cable is fine. The fuse seems to be fine. I opened it up and didn't see any burnt parts.
For all I know, it could be an easy fix. I just don't have the time to deal with getting it fixed. I already have a brand new GK amp on the way.
My asking price is $275 shipped OBO. CONUS.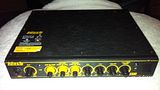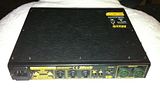 It comes with the power cable and will ship in its original box.