For sale is this GB Shuttle 3.0-8T. I used it on about a dozen low volume gigs with my DB and as a practice rig when traveling. I always get compliments on my tone with this little combo and it has been a very solid performer. I am only selling it to help fund another purchase here on TB and because I have another small rig (though not this nice and small!) that I use with DB.
It is really tough to beat this little guy for such great sound in such a small package. I put this in a carry bag, sling it over my shoulder, and have no trouble carrying it and my upright 6-8 blocks when necessary due to lack of parking or transportation.
Here are the specs;
FEATURES
• Ultra Light 2.75 lb Design
• Power: 175W/8 ohms; 300W/4 ohms
• High Current, Class D Power Amplifier
• E xtended Range Input Gain for Active/
Passive Sensitivity
• Active EQ w/Parametric Mids
• 3-Band Signal Shape Circuit
• Tuner Out
• Headphone Jack
• Aux. Input
• Limiter Circuit
• LED Status Indicators
• Speakonฎ and 1⁄4" Speaker Outputs
• Full XLR Direct Out Interface
• Combo w/8" NEO and tweeter
• 175W as combo/300W with EXT. Cab
• Compact 13.5 lb combo
• Removable Amp Chassis
• Rear-ported for Full Bass Response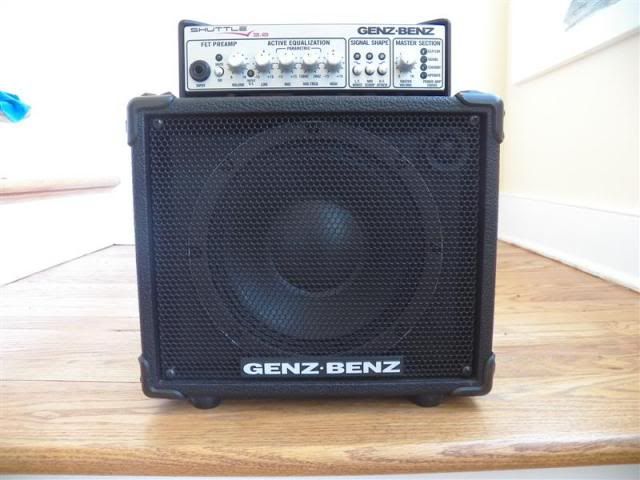 Price is $450 plus shipping which should not be much because this little combo is very light.