| | |
| --- | --- |
| 2manband | 12-22-2013 05:50 PM |
---
Peavey TB Raxx Preamp

For sale is a Peavey TB Raxx Preamp. This is an an honest to goodness USA made all tube preamp that won't break the bank. I'm not sure of the year, but if I would guess sometime from mid-late 80's or maybe the early 90's. It sounds great, but I just haven't used any other preamps much since getting my Trace Elliot, so it's time to move this one along to somebody else.
I tested this out this evening and everything works as it should.
As a side note, I'm selling off a few other items under the same notion of "If I haven't played it in over a year, it's time to sell it." Search "2man's one year rule" for more
Asking price is $125 shipped via UPS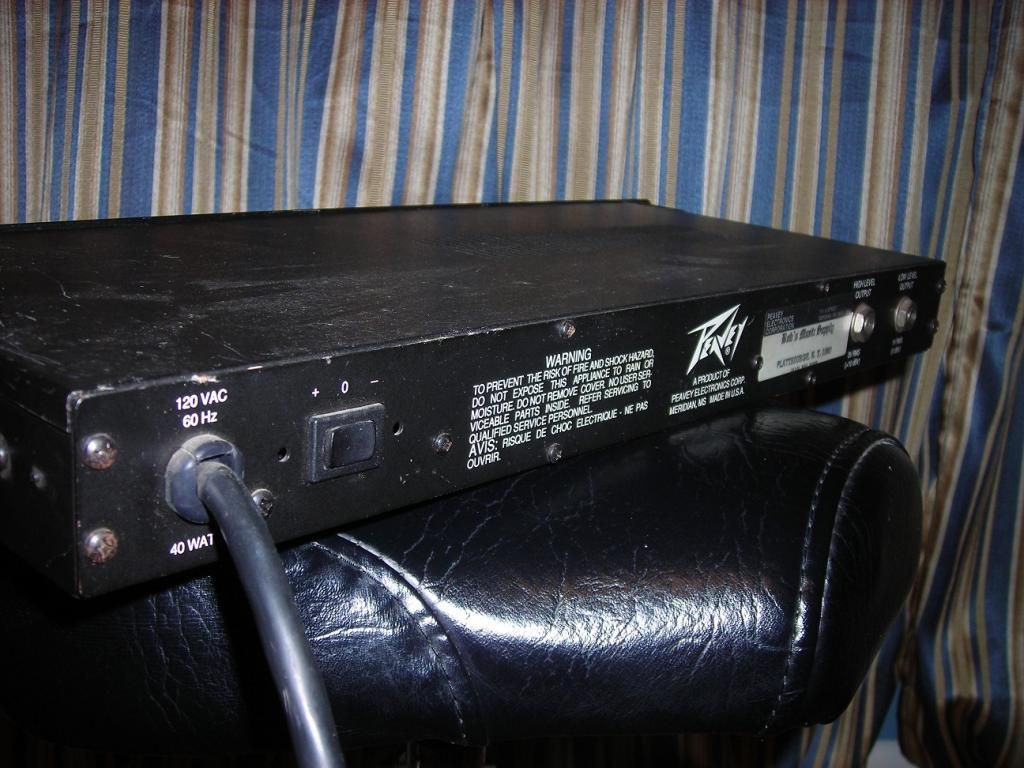 | | |
| --- | --- |
| 2manband | 12-29-2013 12:55 PM |
---
SOLD!

Thanks for the good PR fellas!
| | |
| --- | --- |
| kringle77 | 12-29-2013 03:22 PM |
---
bass

I played about 300 gigs on one of these preamps when I was first getting into rack gear. It really sounds great and the overdrive is pretty sweet. I bought and sold many things before I replaced it. I still think they sound great and I have lots of "snob" gear. Just a free bump for a workhorse preamp.
---
I've had once since they first came out a million years ago (I was a Peavey dealer and got one from the first batch they shipped to our store). I've thought about selling it a few times over the last ten years, but I figure it's a good standby to keep and it's worth more to me than the market price reflects. The "Equalization" tone controls are like a Fender preamp, and the 3-band "Voicing" controls are a three-band active EQ with boost and cut. Very flexible, natural sounding and utterly reliable pre.

Good luck with the sale, these things are worth more than they go for!
| | |
| --- | --- |
| Harley_Bass | 02-07-2014 03:35 AM |
---
Im really interested in that tb raxx do you still have it for sale ??
All times are GMT -6. The time now is

07:55 AM

.
Powered by vBulletin® Version 3.6.12
Copyright ©2000 - 2014, Jelsoft Enterprises Ltd.