I have a couple of these enormous B strings that I never used.
They were originally made as replacement cables for the Golden Gate bridge but I thought they would make great B strings instead.
Well, I never did end up using them so here they are.
(Actually I got them from Conklin)
Features:
.150" Diameter
Stainless Steel
Tapered Ball End
Purple Wrap!
How about $15 each OBO shipped to the CONUS
PICS:
OOPS, wrong pic. Here they are: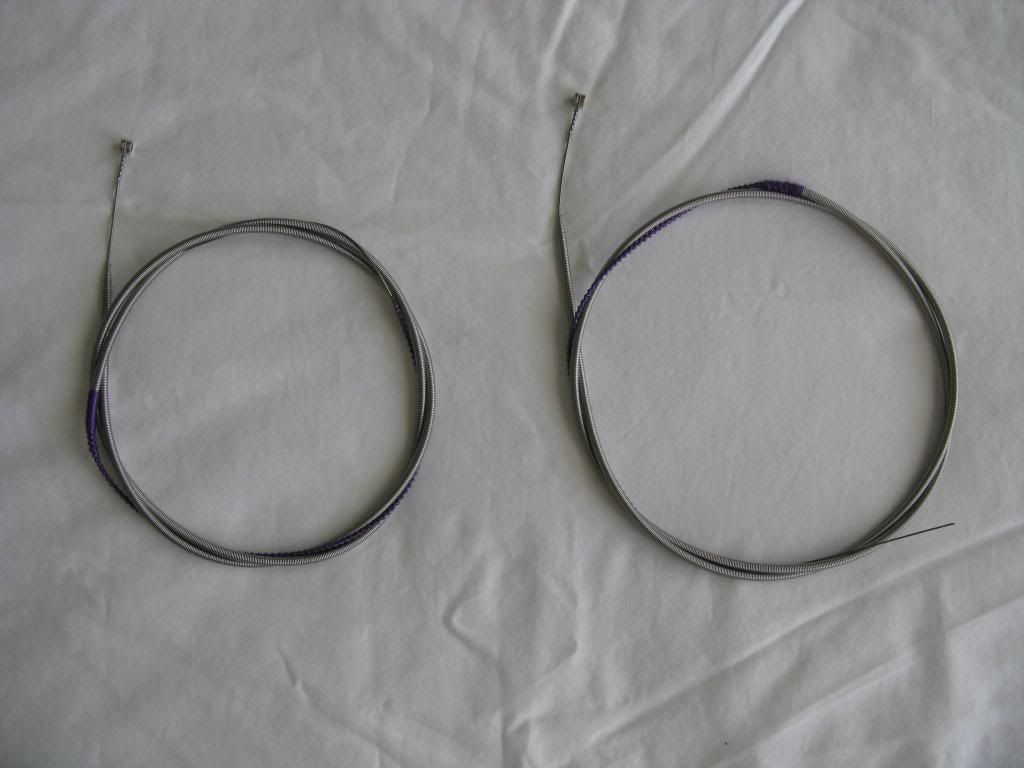 Thanks for looking!