| | |
| --- | --- |
| Syco_bass | 01-20-2014 12:46 PM |
---
FS: Audix RAD360 Wireless instrument system

This has been a good system, all works as should. It works well for bass as well as guitar or any other instrument that uses a 1/4" input jack. I added a 90 degree 1/4" jack but will include the original straight jack. This system has been in my rack case since new. I am including 2 antennas as well as rack ears.
The only reason I'm selling it is the fact that I don't really use it anymore. My gigs these days are small clubs and mostly church work, so I don't need it.
I'd like to try to get $400 (shipped to CONUS) international/overseas is fine, but shoot me your address so I can get you a shipping quote.
I would entertain trades but don't really need much. Hit me up with what you have and I'll consider it.
Thanks for looking.
cheers.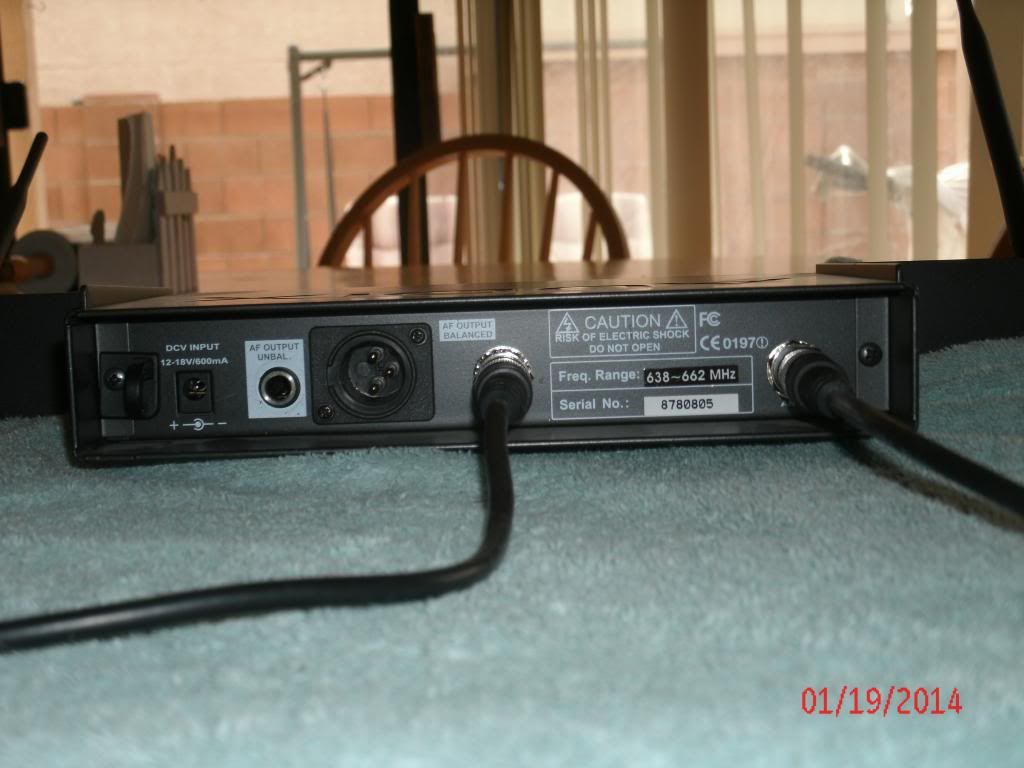 | | |
| --- | --- |
| Syco_bass | 01-23-2014 01:08 PM |
---
seriously, no interest in this unit?

I'll consider trades..... What ya got?
rack equipment, pedals, pre-amps, bass pickups, Hardware, etc.
I'm looking for a decent 15" bass cab. (nothing too beat up)

Thanks.
All times are GMT -6. The time now is

01:51 AM

.
Powered by vBulletin® Version 3.6.12
Copyright ©2000 - 2014, Jelsoft Enterprises Ltd.