Up for sale are a pair of Fender pickguards. Both are only available within the CONUS.
FENDER AMERICAN STANDARD JAZZ BASS 5 STRING PICKGUARD - $50 SHIPPED
This is a W/B/W pickguard off of a 2013 American Standard Jazz bass 5 string, complete with the original sticker.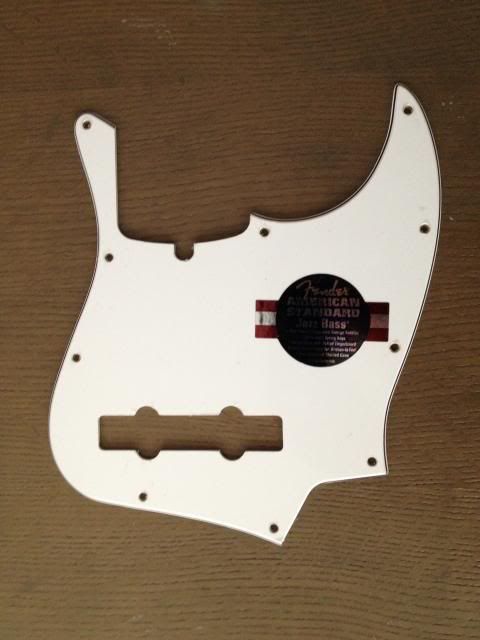 FENDER 50'S PRECISION GOLD ANODIZED PICKGUARD - $50 SHIPPED
Here's a Fender 10 hole 50's Precision bass pickguard in gold anodized aluminum. This one came already notched for truss rod adjustment. It was never actually used for anything other than cutting a pattern for the tortoiseshell pickguard that wound up going on the black Precision body in the image below.
Drop me a line if you're interested in either one. Not interested in trades