| | |
| --- | --- |
| Syco_bass | 02-18-2014 09:55 AM |
---
FS: Hipshot "Lic" Ultralite tuners

I have 6 Hipshot "Licensed" tuners for sale. These are made by Hipshot for bass builders that have "overseas" or Imported bass parts. Such as Lakland "Skyline series" or Sadowsky Metro, or Ken Smith import models. You may not even have noticed.
Anyway, these are the same specs. as Hipshot USA models only made in an overseas factory. I believe the plating and assembly is still done in their factory in upstate NY.
These would typically retail for about $20 each if you found them in a retail store. I'm willing to sell these for $15/each including shipping.
These have Y keys -3/8" diameter posts.
There are 4 bass side (RH) tunders and 2 treble side "LH" tuners. I'm willing to sell them as a 4, 5, or 6 string set. These are like new. (any imperfections in photo is either a reflection, glare, dust, fingerprint or smudge) Screws included.
Thanks for looking.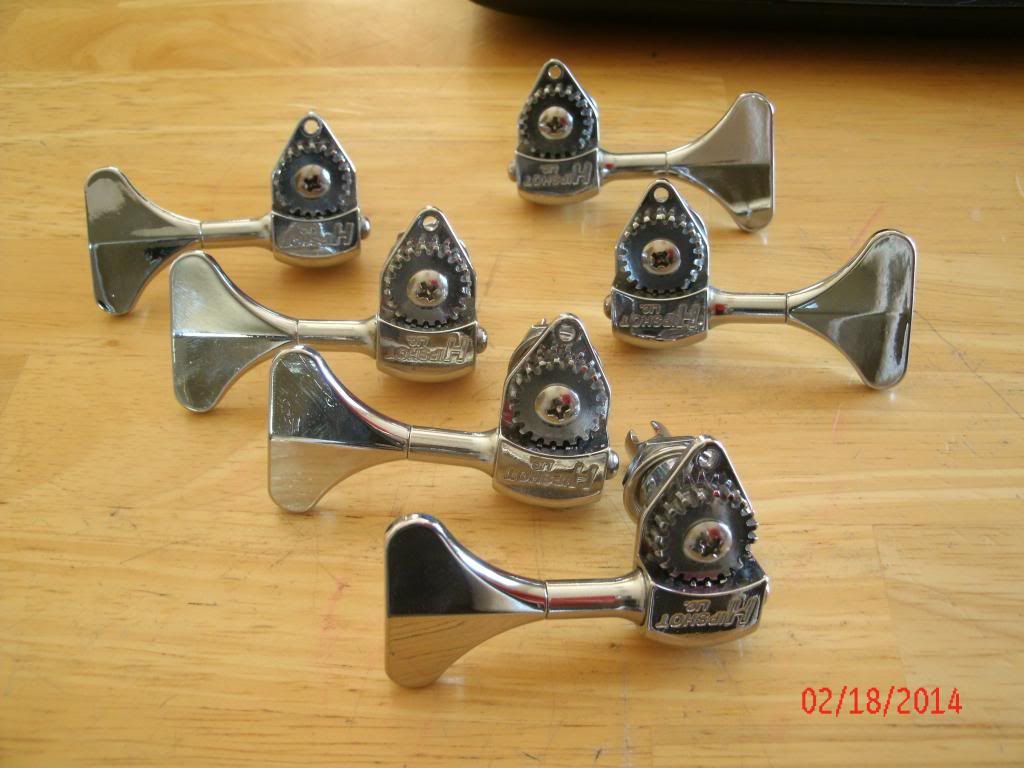 | | |
| --- | --- |
| Syco_bass | 02-20-2014 02:46 PM |
---
Bump for lower price. Now $13 each.
| | |
| --- | --- |
| Syco_bass | 02-22-2014 06:33 PM |
---
Closed. Re-purposed for another project.
All times are GMT -6. The time now is

02:29 AM

.
Powered by vBulletin® Version 3.6.12
Copyright ©2000 - 2014, Jelsoft Enterprises Ltd.