Used set of 4 Hipshot Lic. HB6C (Cloverleaf) - 1/2" Ultralite Tuners. Chrome paddle and gear/satin housing. Straight peg. 17mm (0.669" or 11/16") tuner ream. Two of the posts show string wear.
Note: These are NON-reversible!
$35 shipped ConUS. Will ship internationally, but buyer is to pay actual USPS shipping thru PayPal with a verified address and no funny business in regard to paperwork.
Following pic from the original thread (
FS: Ultralite 4 inline Hipshot Lics. Tuners
)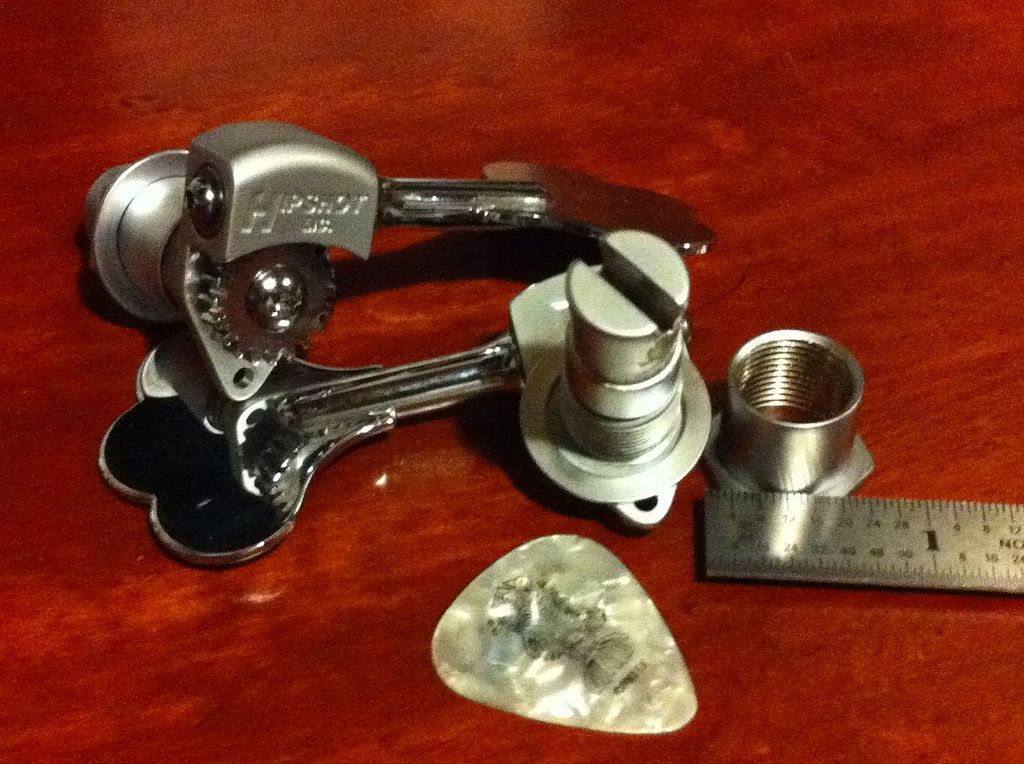 Thanks for looking!