| | |
| --- | --- |
| Matt R | 02-08-2014 11:49 AM |
---
FS: Warmoth jazz neck w/B&B BEAUTIFUL!

SOLD
This is a gorgeous 2008 Warmoth jazz bass neck with blocks and binding that was never mounted or used. I bought it a few weeks ago on ebay with the intentions of building a bass then came to my senses. I am selling a lot of other beautiful basses to pay off debt and I don't need to build another bass. So it's here for you now. These are the specs that the prior seller included in his auction and I have verified to the best of my knowledge.
$299 delivered CONUS.
Maple neck
Pearloid blocks inlay
Pearloid binding
Right-handed
Standard steel stiffening rods
1.5" nut width
Standard back contour
21 frets
Black side dots
34" scale
Standard 4-bolt mounting configuration
23-13/16" from nut to fretboard end
17" from nut to 12th fret
2-1/2" wide base
17.5 mm tuner holes
1" thick base
6150 nickel/silver frets
Indian rosewood fretboard (I'm almost certain the fretboard was constructed from this material)
GraphTech white TUSQ XL nut
polyethylene Vintage tint gloss
Priced at $605.00 on the original vendor's website (Warmoth)
Thank you for looking. Please see my other items that are priced to sell.
EB MM fretless Stingray
http://www.talkbass.com/forum/f126/f.../#post15492973
Roscoe LG3005
http://www.talkbass.com/forum/f126/f...-ohsc-1049606/
G&L ASAT
http://www.talkbass.com/forum/f126/f...-ohsc-1049621/
Gig bag
http://www.talkbass.com/forum/f129/f...#post15492805/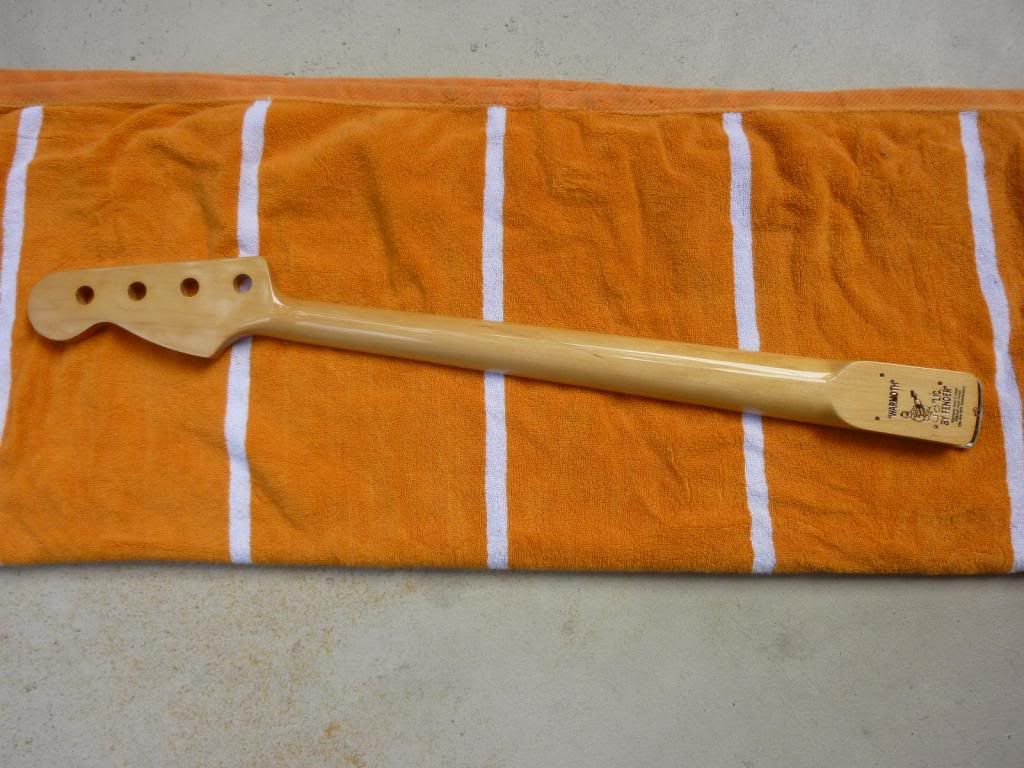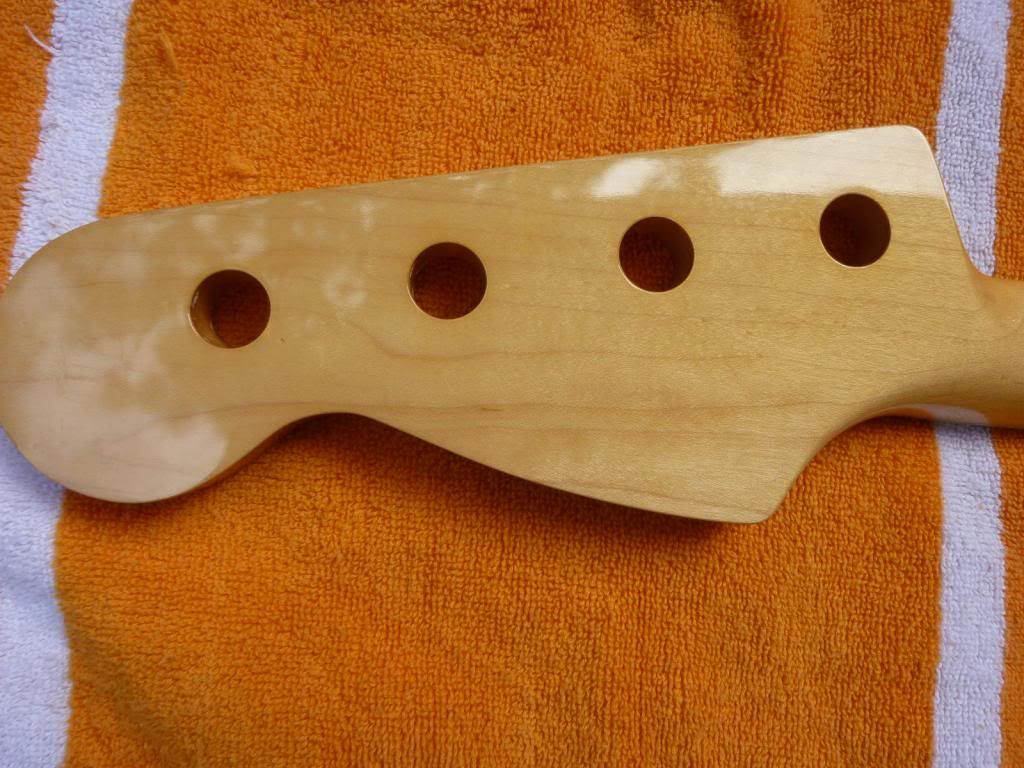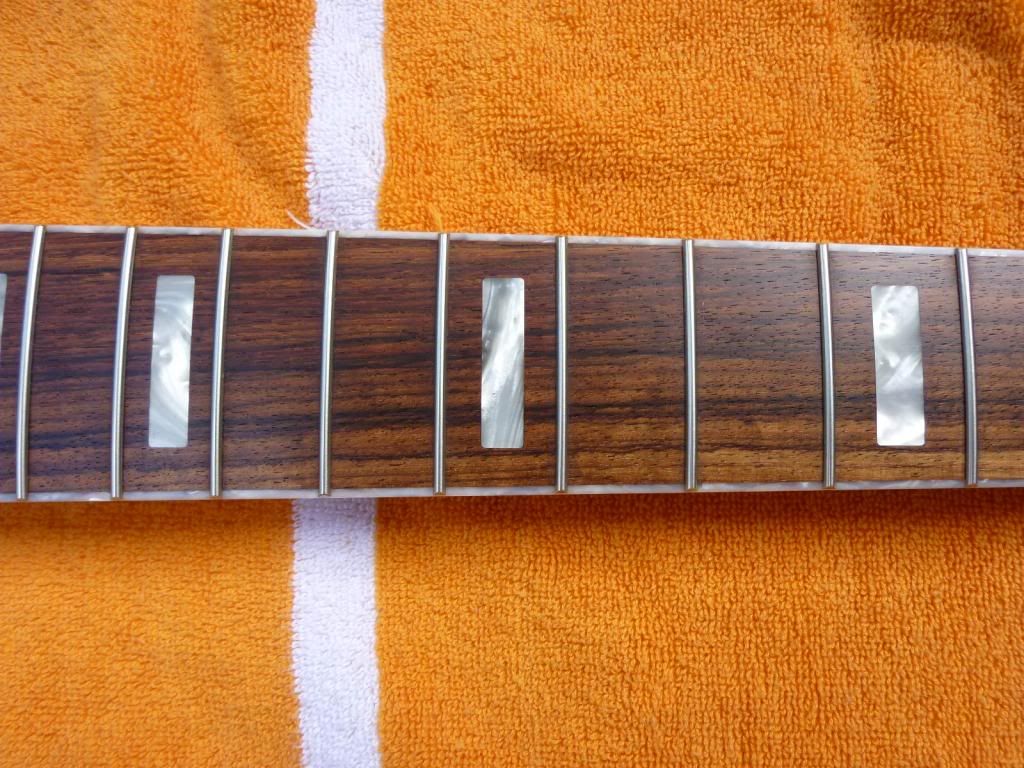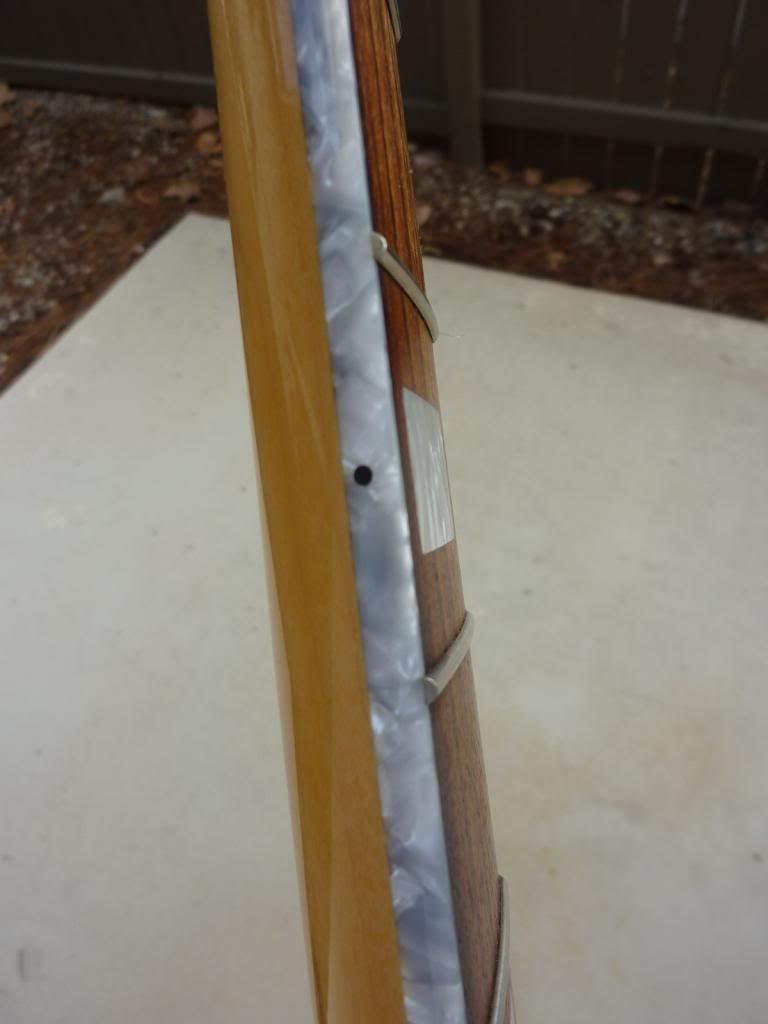 | | |
| --- | --- |
| Matt R | 02-08-2014 12:21 PM |
---
SOLD
All times are GMT -6. The time now is

08:51 PM

.
Powered by vBulletin® Version 3.6.12
Copyright ©2000 - 2014, Jelsoft Enterprises Ltd.