G&L MFD humbucker and Bartolini humbucker
---
I have a vintage '80s G&L MFD humbucker and an old Bartolini that is a replacement for a G&L MFD (Bartolini doesn't make these anymore) for sale.
Both are well used, with minor scratches, etc. The G&L has a mark on one corner, I'm not really sure what happened there. Not really noticeable unless you look closely in good light. The pole pieces on the G&L turn easily.
Both sound great, but very different. The G&L has the typical loud, aggressive MFD sound. The Bart is much warmer and mellower, typical old Bart sound.
They are the same size and interchangeable, even though they don't look like it in the picture.
$60 each shipped, or $110 for both. US only.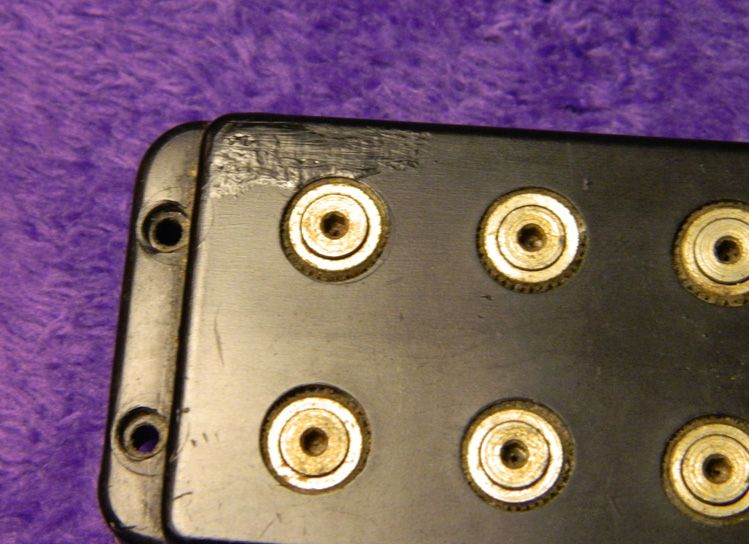 __________________
Clubs: Thunderbird #8,Gibson #39,Yamaha #19,Lakland Owners Group #23,U.S. Peavey #5,Short-Scale Six-String #3,Kala Ubass #3,Brice #6,G&L #57,Carvin #203
---
Last edited by Showdown : 06-29-2013 at

10:36 PM

.