Hipshot Ultralite HB6Y-3/8 Chrome in 3+2
---
I am never going to get around to building another five-string, so I have decided to sell my Hipshot Ultralite HB6Y-3/8 Chrome Tuners. The tuners are barely used, and come with mounting screws (secured in the blue tape pictured).
This 3-top, 2-bottom set is off of my Turner Renaissance when it was converted to gold hardware. They were only used for a couple of years, and even then they were only strung with nylon-core Thomastik-Infeld Acoustacores.
I'm selling these for $99 shipped.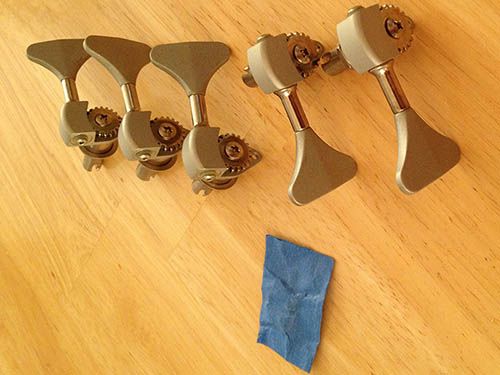 __________________
Jason Weaver

BASSES: 1993 Dingwall Prima 5 (prototype), 2011 Custom Jazz Fretless, 1992 Fender Jazz, 1972 Fender Tele Bass
RIG: Markbass LMII with an LDS Custom 2x12 + 2x6