Trying to clear out some used and new parts that I just have lying around. Prices are paypal, shipped CONUS. Can work deals for multiple items.
I'll start with the used pickups and pot sets. Clockwise starting from the top left:
1. EMG 35 HZ set with EMG preamp. Pulled from a Spector NS2000. $120 for the pickups
and $75 for the preamp.
Preamp sold. Pickups price drop to
$90
shipped.
2. MEC passive jazz set with pots and black metal knobs (not shown in pic, but they're included). Pulled from a Warwick Corvette 5. Dims are 3.7" x 0.92". These came from a 16.5 mm bass, though they'll work for other spacings. Screws were trash so I scrapped them. Same deal with the jack as the EMG35s.
$120
$90
3. Set of passive controls for a 3-knob setup. Pots are 250k CTS and wires are shielded, but I have no idea where these came from. Silver metal knobs included. $40
SOLD @ $30
4. Single EMG35 DC with quick connect end. Bought this with the intent of plopping in my Spector, but I ran into some Nordy DCs and dropped them in instead. $60$55
SOLD
Last I found one full set of (4) new pickup screws, so whoever lays claim to them first can have them with whatever pickup set you like.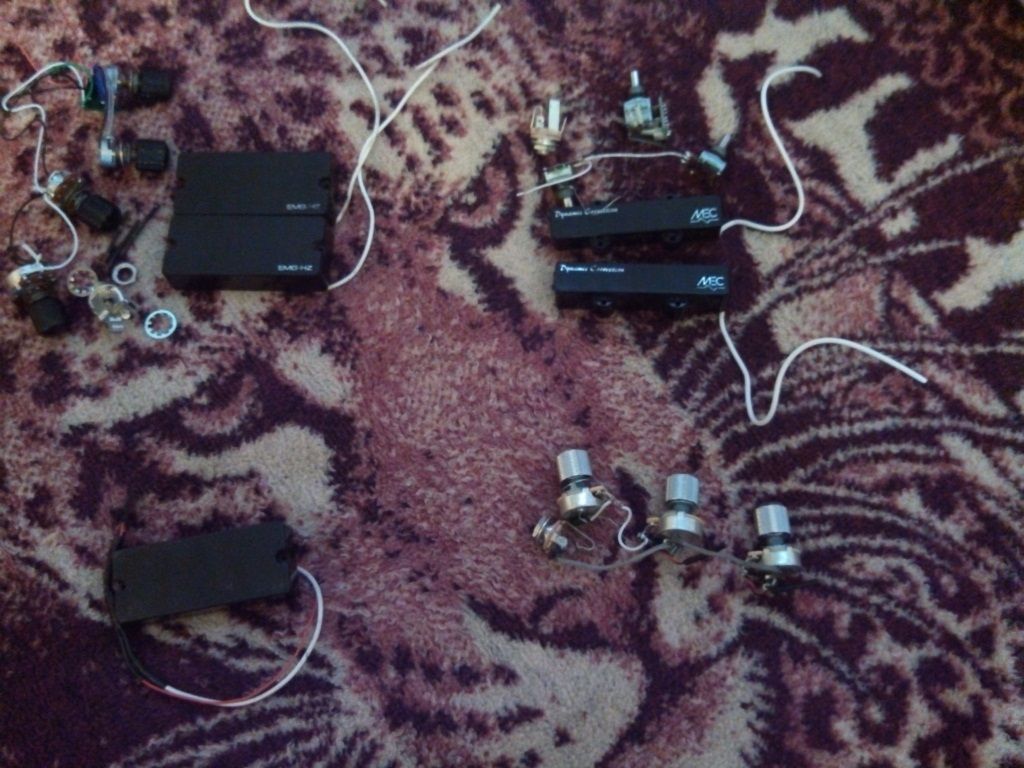 Next are some new parts I never installed.
1. (2) USA 5-way switches. I believe they are Fender but they're not labeled and I can't find the original thread. $10 each
2. 500k CTS pots. Probably not that useful for bass, but here they are. $10 for all 3.
SOLD
3. Parts from EMG LJCS pickups that I didn't use (they also came with the preamp). I have two of these which are partial sets as I had to scab a couple things, but included will be jacks, 4x pots, and a couple of quick connect wires (white). Will make a good parts set for someone.
$15
$10
4. Bunch of caps. I believe they are sprague 0.022uF, but not certain. They say SBE715P 200V, 223J 1243. Again, can't find the original thread. $3 each or all 9 for $20.
5. Switchcraft 3-way switch. $12
6. Plastic 4-knob set. These should be in the used pic as they came from a Spector Performer. Nothing special but will get the job done. $5 or free with any purchase.
SOLD
Buy items 1-6 in the 'new' section for $60.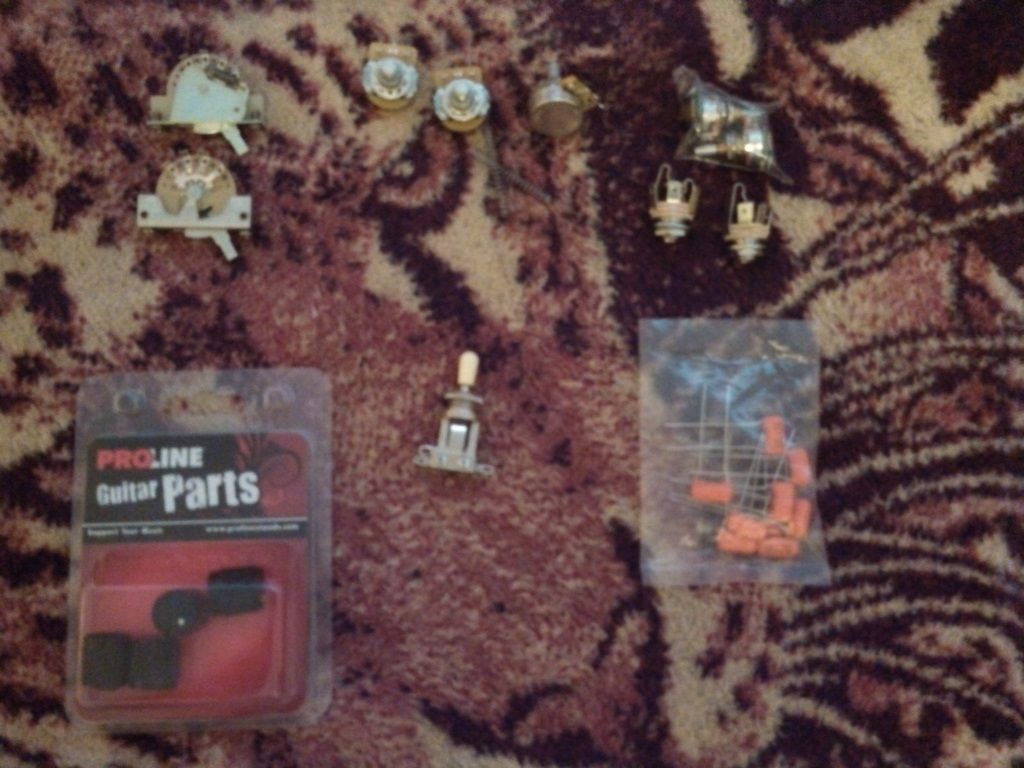 Find my basses for sale listing here:
http://www.talkbass.com/forum/f126/f...5-std-1051428/
and my pedals listing here:
http://www.talkbass.com/forum/f213/f...essor-1051579/