Maple Mighty Mite P-bass neck
---
SOLD
$65 Shipped CONUS only.
Loaded Maple Mighty Mite P-bass neck. I used this neck as my test project for my first neck finish. I did a not so pretty job. The pictures should show the Fender sticker (bubbling), finger board finish warping, a couple of neck dings (don't affect play), and an Oops hole drilled in the headstock (small). OTHER THAN THAT it is really a nice playing neck. It is finished in an amber tint and comes loaded with Fender tuners.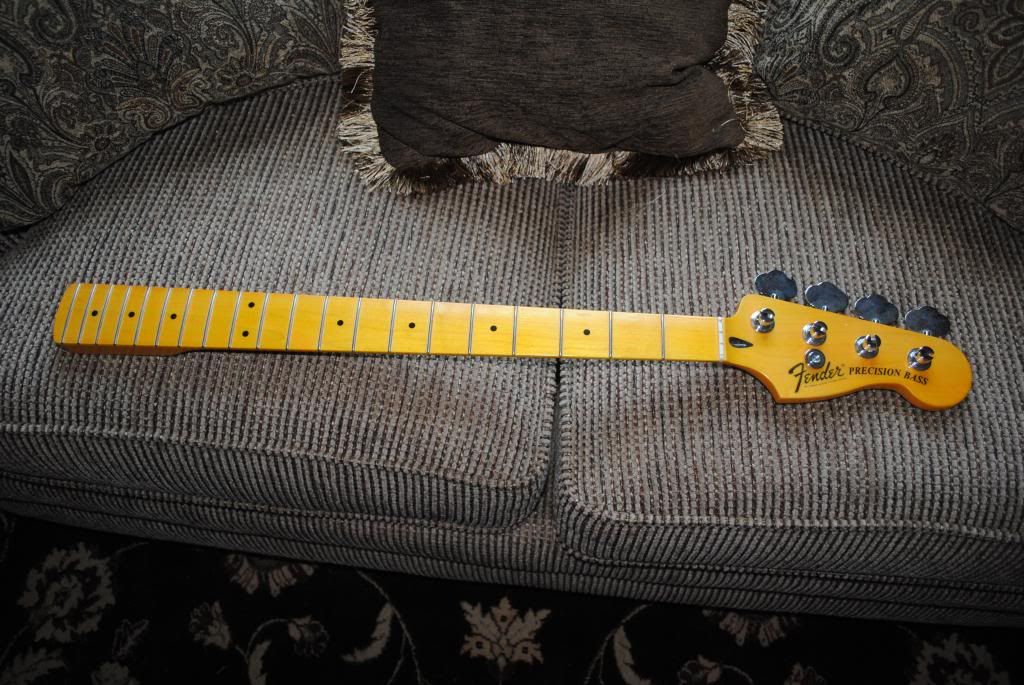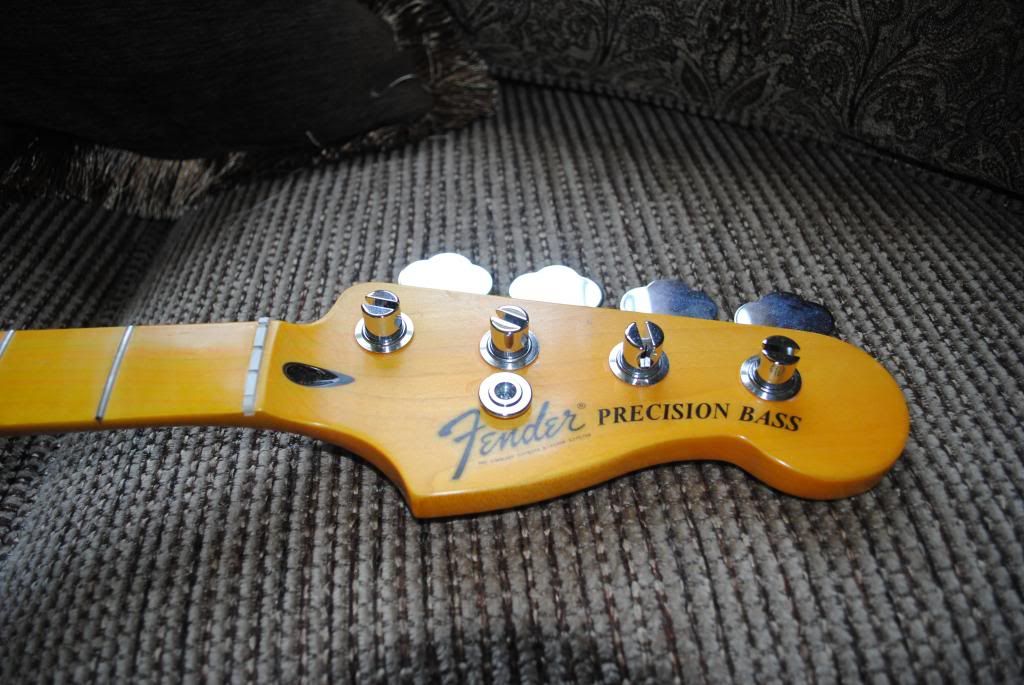 __________________
I sure do feel a whole lot more like I do now than I did this morning.
Hartke Club Member #210, Zoom Club #56, Ibanez Club #702
---
Last edited by suddenlysane : 08-02-2013 at

09:09 AM

.