I have two sets of Precision bass pickups for sale.
I had installed the EMG pickups on 1978 PBass in 2003. Since then, I wanted to return to a stock P-bass sound, so I bought some loose Fender P pickups. I ended up installing Lindy Fralins , so I no longer need the EMG pups or 1978 pickups.
DETAILS:
EMG pickups: Decent condition, comes with full wiring harness. They are in good operating condition. Used regularly from 2003 until 2012.
1978 Fender Pickups: Condition unknown (I never hooked them up), with plastic pickup covers. Marking on back appears to be "1878". The bottoms appear to have a solid on them, however, they were like this when I got them, and the seller did not know either. I was assured these came from a 1978 P-bass. These are NOT currently wired. These would be great for a late-70s PBass build. These pickups are sold AS-IS.
This can be viewed as a set of EMG pickups for a great price, with the 78 pickups thrown in for free.
PRICE: $40.00 OBO, shipping included
PAYMENT: Paypal, cash (if local pickup). $5.00 discount if cash.
TRADES: Junk silver coins (half dollars, quarters, and dimes pre-1964), silver rounds, or bullion coins - make an offer!
PHOTOS:
EMG pickups:
BAck of EMG pickups with wiring harness: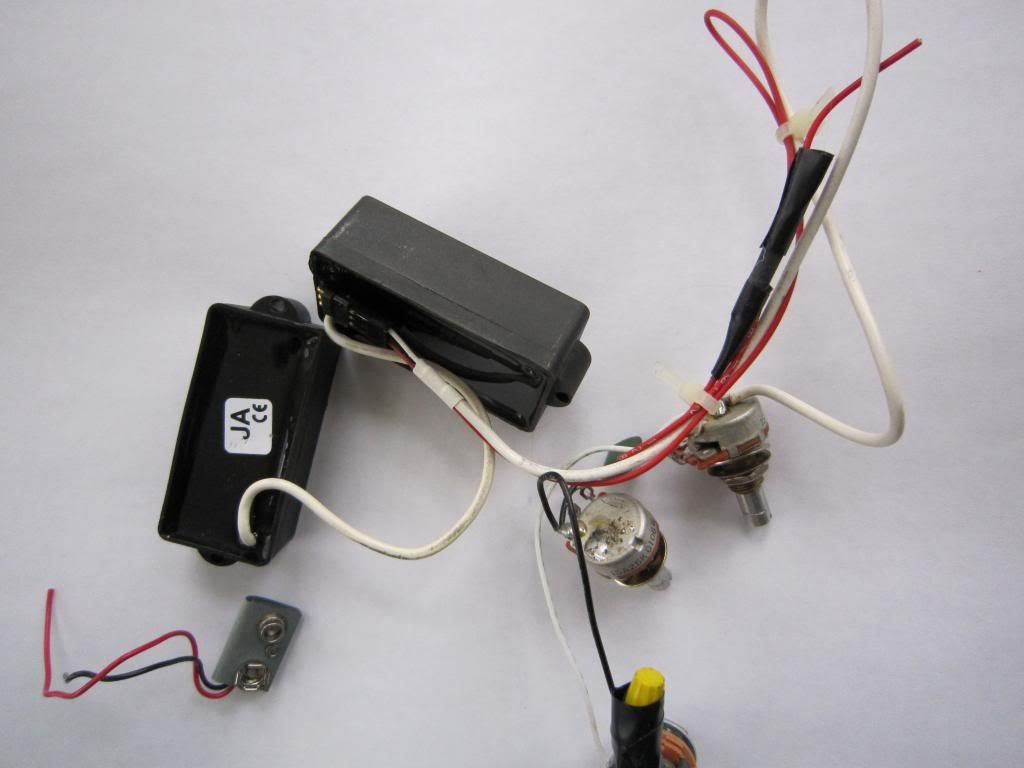 Wiring harness & pots of EMG pickups (just connect the battery & you're up & running!)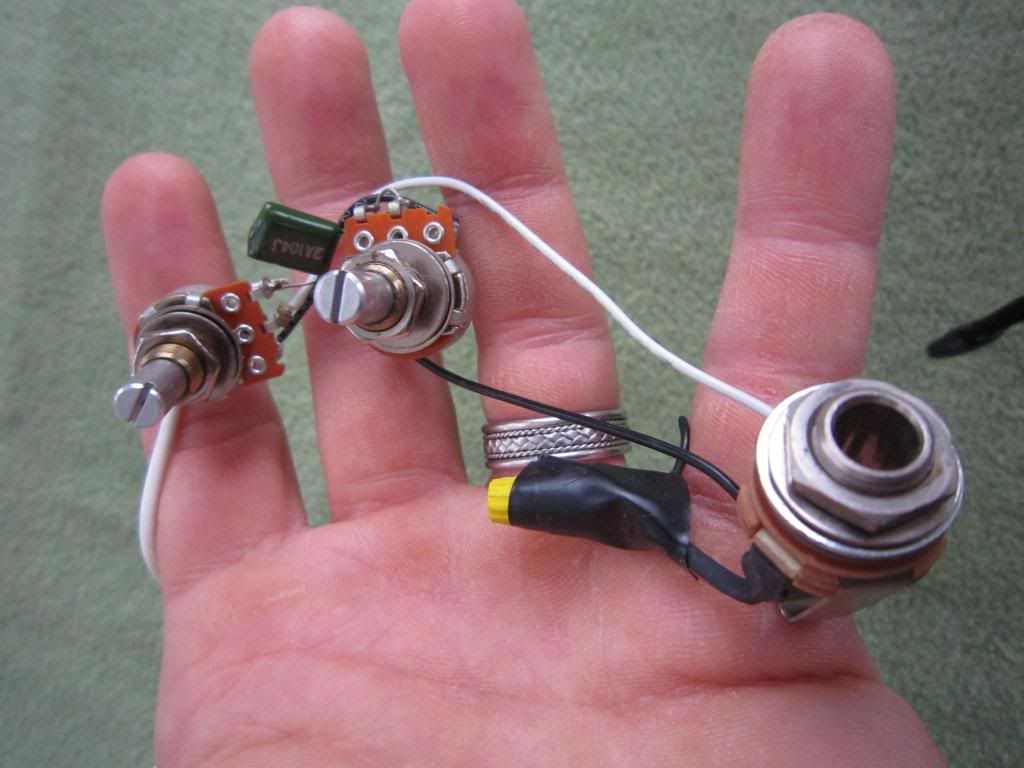 Fender P-bass covers, viewed from underside & top: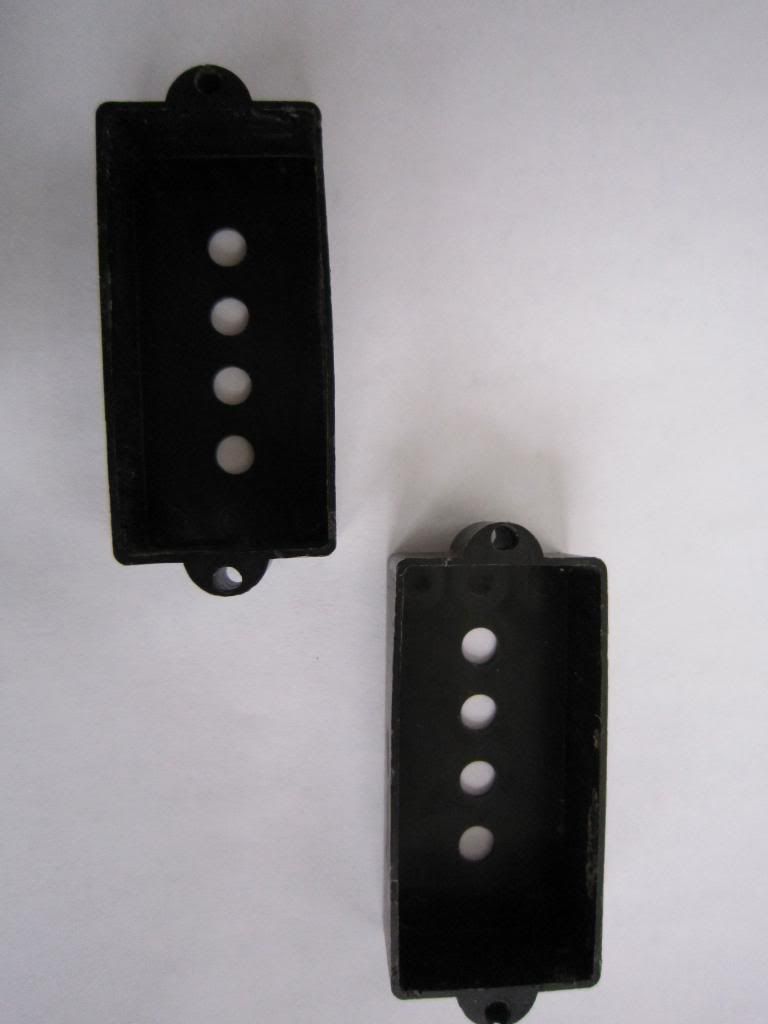 Loose pickups: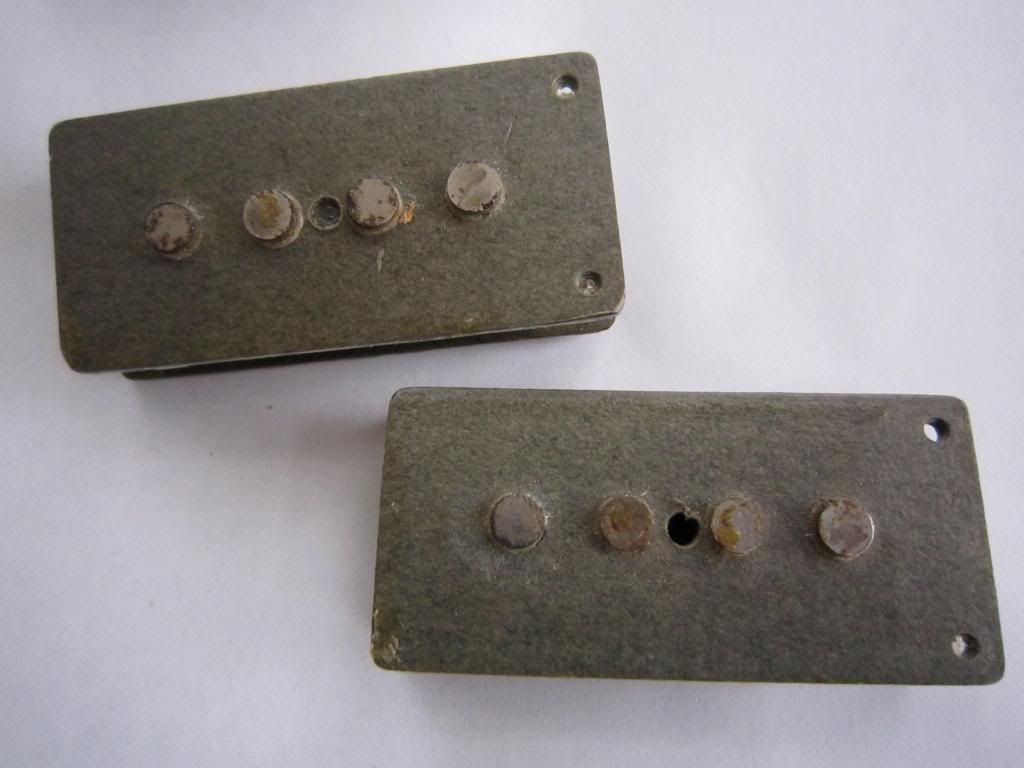 Back view:
Help me unload these!