Greetings All! Welcome to my Parts-Bass/Random-Accessories Blowout!!
I'm selling a number of parts and accessories I assembled last year for a parts-bass project. The project was scrapped in favor of a new one that's underway. What I'm offering is what did not carry over, as well as some other odds and ends that are just taking up space.
All agreed-upon prices will include shipping to the Con.U.S. Any further will cost extra.
1.Mighty Mite Precision Body (Blue Burst) with Fender pickguard: $175
SOLD!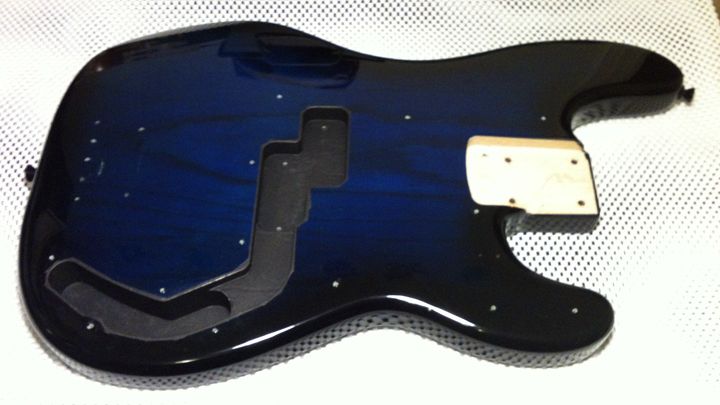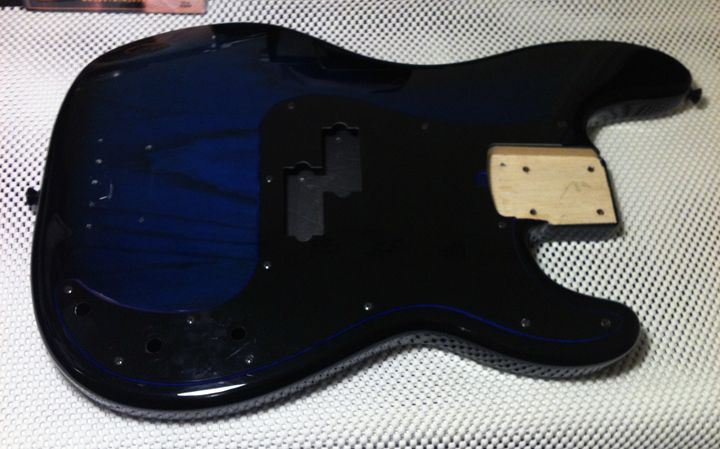 This body has seen very little use and has never been taken out on any gigs…only some brief practice time. The pickup route has been shielded with three layers of conductive graphite paint. The pickguard, a genuine Fender replacement, was originally black/white/black. The white pinstripe was given a blue-tint to compliment the blue body. I can supply a set of pickguard screws, chrome or black, at the buyer's request.
Full Disclosure
: There are a few dots of the conductive paint on the lower body (man, that stuff is runny!), most of which are covered up by the pickguard. The one or two that aren't fade into the black portion of the burst finish.[/del]
2. Squier Deluxe Jazz IV Active Neck: $100
SOLD!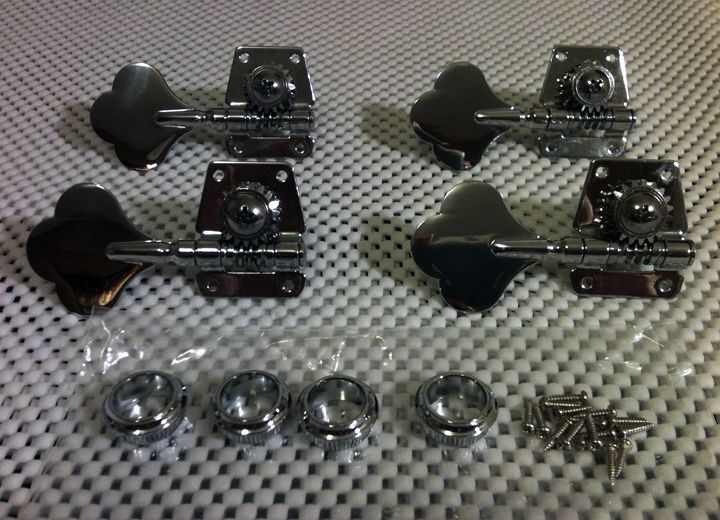 This beautiful neck has an ebonol fretboard (not plastic…look it up!) which is incredibly durable and resistant to humidity. Included are the neck plate and screws. I'll throw in the original tuners at the buyer's request. The neck briefly had a set of Hipshot Ultralites installed (see below) so there are screw holes ready for either.
3. Precision Body of Unknown Origin: $40
SOLD!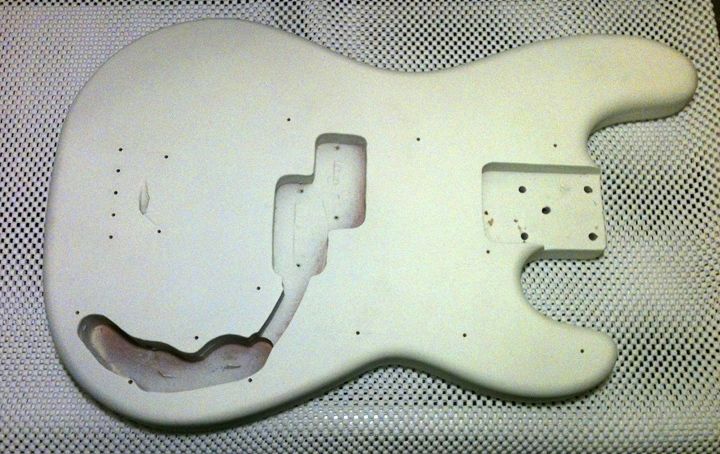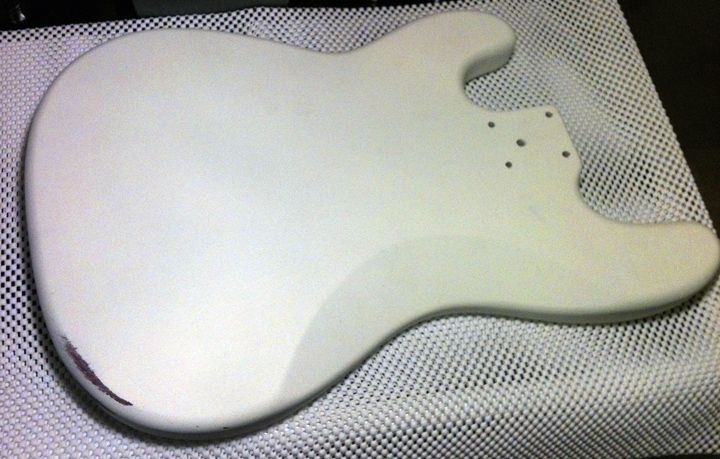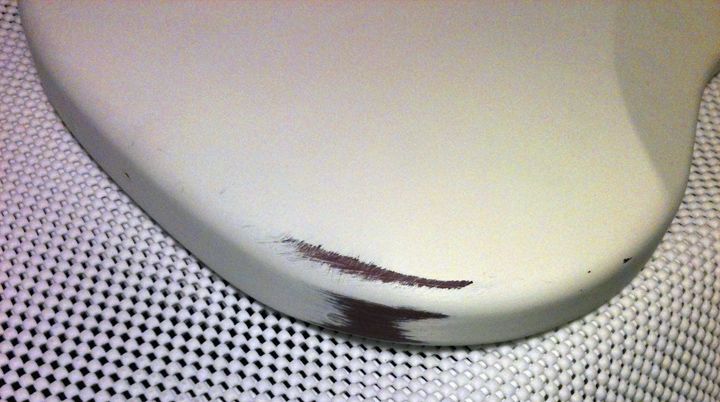 I bought this off eBay thinking it was a properly finished P-body…silly me. It turns out to have been hastily painted white, probably with spray paint. Since I have neither the skill nor desire to do a full refinish, I'm offering this body of unknown origin up to anyone who wants a project body.
Got an offer? Want to buy a bunch o' stuff and wanna make a deal? Need to know the weight of a particular item? Feel free to ask any questions. I'll try to answer each and every one as soon as I can.
Many thanks for your time! :D
-Malak the Mad