| | |
| --- | --- |
| gbazinet | 10-26-2013 03:50 PM |
---
Vintage Ampeg 10" Speaker 32 Ohms CTS Alnico SVT Blue Line Flatback 8X10

***EDIT! I have only one vintage CTS speaker left!***
This listing is a feeler for Vintage CTS speakers from an old Ampeg 8x10 cabinet I recently bought. I had planned on using the cabinet but due to the condition of the wood being split in several places I'm just going to part it out and pass the drivers on to someone who can use them for their vintage cabinet restoration. The speakers are tested and in working condition but i will test them individually with a 9volt battery. Here is some info from the one I pulled.
Speaker codes written on back as follow: '5810144 5801551 137 7419 32 OHMS'. Shipping will be expensive due to the weight and care that will go into packing. I also insure everything I ship.
As of right now i've only pulled one speaker. 6 total are original the other two are newer Electro Harmonic by Eminence made in the USA '10svt'.
If you're interested I can take more pics. I'd like to get $45 Bucks each for the CTS speakers. However one is missing the dust cab so i'd take less for that. I will also part out bits from the cab (towel bar, grill frame) PM me and let me know what you need!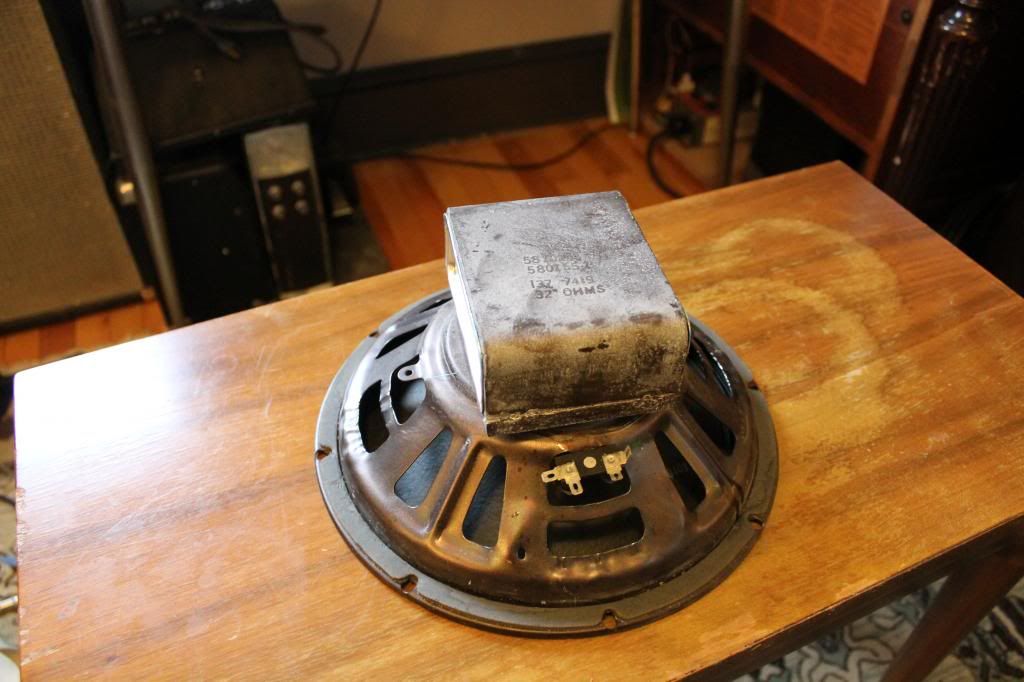 | | |
| --- | --- |
| gbazinet | 10-26-2013 03:52 PM |
---
| | |
| --- | --- |
| gbazinet | 11-03-2013 12:10 PM |
---
Feel free to make me an offer!
| | |
| --- | --- |
| gbazinet | 12-05-2013 09:29 PM |
---
bump
All times are GMT -6. The time now is

11:46 AM

.
Powered by vBulletin® Version 3.6.12
Copyright ©2000 - 2013, Jelsoft Enterprises Ltd.