FS: MOTU Microbook I/O (1st gen.)
---
SOLD
Hello. Looking to sell a MOTU Microbook (first generation). The device is in excellent condition and has been my go to I/O until somewhat recently picking up a MOTU mk3.
Original software CD, manual, XLR - > 1/4" adapter, USB cable, and box are included; all in excellent condition as well.
$75 PP'd and shipped CONUS.
Thanks,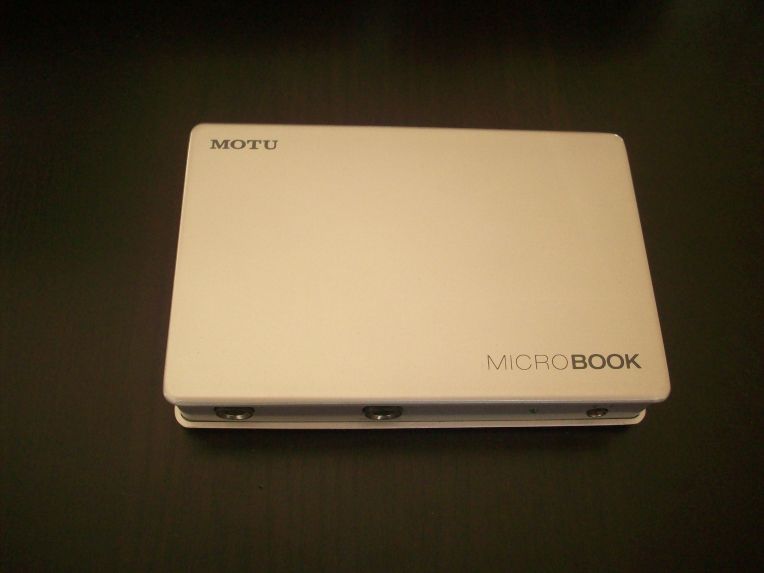 __________________
"No, I won't condemn anyone for putting ketchup on a hot dog. This is the land of the free. And if someone wants to put ketchup on a hot dog and actually eat the awful thing, that is their right."
---
Last edited by echoSE7EN : 03-19-2013 at

11:28 AM

.