| | |
| --- | --- |
| M Sterling | 11-24-2012 11:55 AM |
---
FS: MOTU Ultralite MK3 Hybrid interface

I bought this interface new last year, and it has been very well taken care of. I am selling it because my needs changed in terms of recording, so I have another interface. I wish I could keep it, just because it's awesome, but I need the money right now. It is in like new condition with no scuffs, wear, or signs of use. I will ship in the original packaging with power adaptor, USB cable, software, and manual. Here is some info from the MOTU website:
http://www.motu.com/products/motuaudio/ultralite-mk3
I have found this to be a very easy to use and awesome sounding interface. The hybrid in the title means it can do USB2 or firewire for maximum compatability with all systems. It also includes the amazing CueMixFx software, that allows you to create bus mixes for headphones, talkback, etc... And has some great sounding built in processing such as: compression (very solid sounding comp), reverb, and eq. It also features zero latency monitoring. I have run this into my macbook with Ableton and used 10-15 plugins live(!) without any latency at all. You could literally run it into a power amp and use the onboard eq for a super lightweight preamp! It truly is an amazing interface.
I am looking to get $450 shipped in the ConUs. Payment by paypal. I am not interested in shipping international right now. Thanks for checking it out!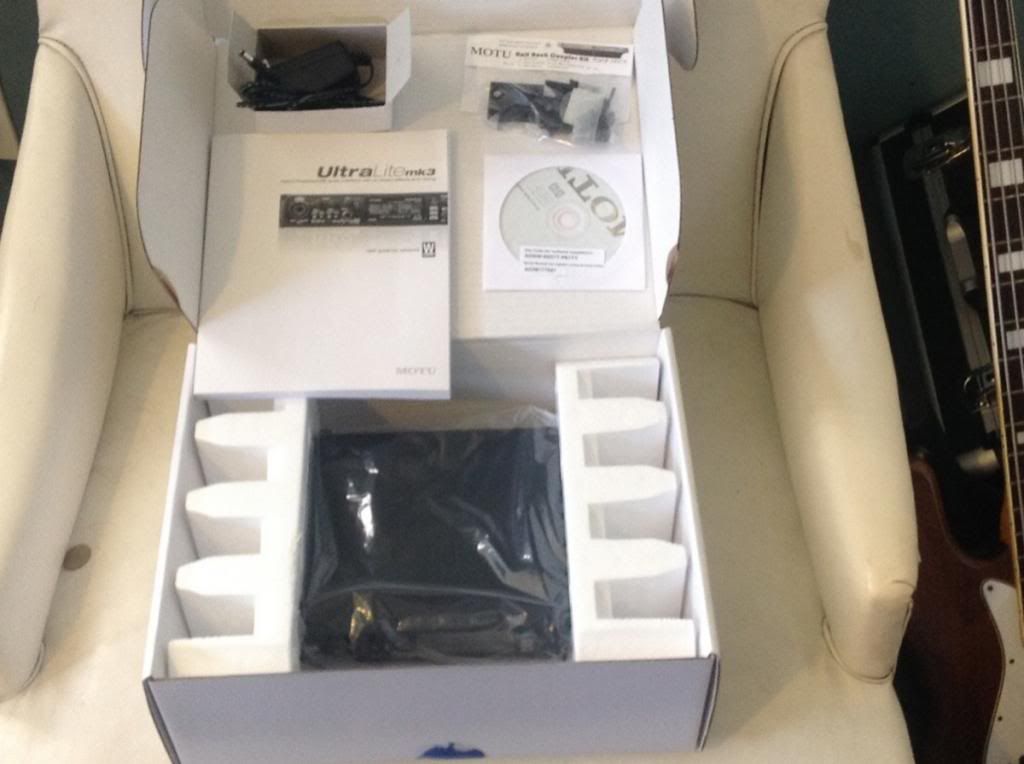 | | |
| --- | --- |
| AlmightyPancake | 11-26-2012 01:10 PM |
---
Amazing interface. Someone should absolutely snap this up!
| | |
| --- | --- |
| M Sterling | 12-04-2012 11:32 AM |
---
Bump!
| | |
| --- | --- |
| M Sterling | 12-05-2012 07:31 AM |
---
Sold!
All times are GMT -6. The time now is

09:38 AM

.
Powered by vBulletin® Version 3.6.12
Copyright ©2000 - 2014, Jelsoft Enterprises Ltd.