These are some monster speakers, each one has:
FEATURES
• Two 1505-8 KADT Black Widow®
woofers
• 22XT™ compression driver
• Sound Guard™ high frequency
protection circuit
• Trapezoidal enclosure design
• Built-in pocket casters for easy
movement
These each can handle 600 watts of continous, 2,400 watts peak. The Black widows sound amazing. 3 of the 15s have been replaced so for $100 you can buy one more speaker and these will be like new.
Peavey has started having their speakers built in China. These are USA made with 3/4 plwood construction. Super solid. Some of the carpet covering could stand some liquid nails or some adhesive to attach it a bit better. As you can see they have been used, but they are tough.
$400 for the pair! Localish only, I am in Gainesville,FL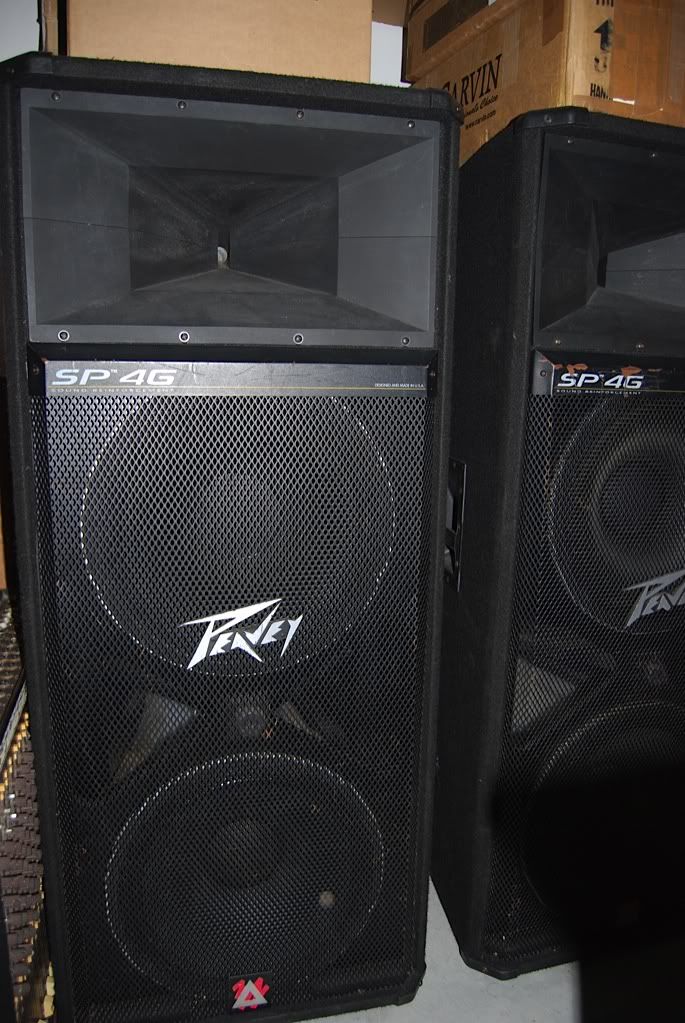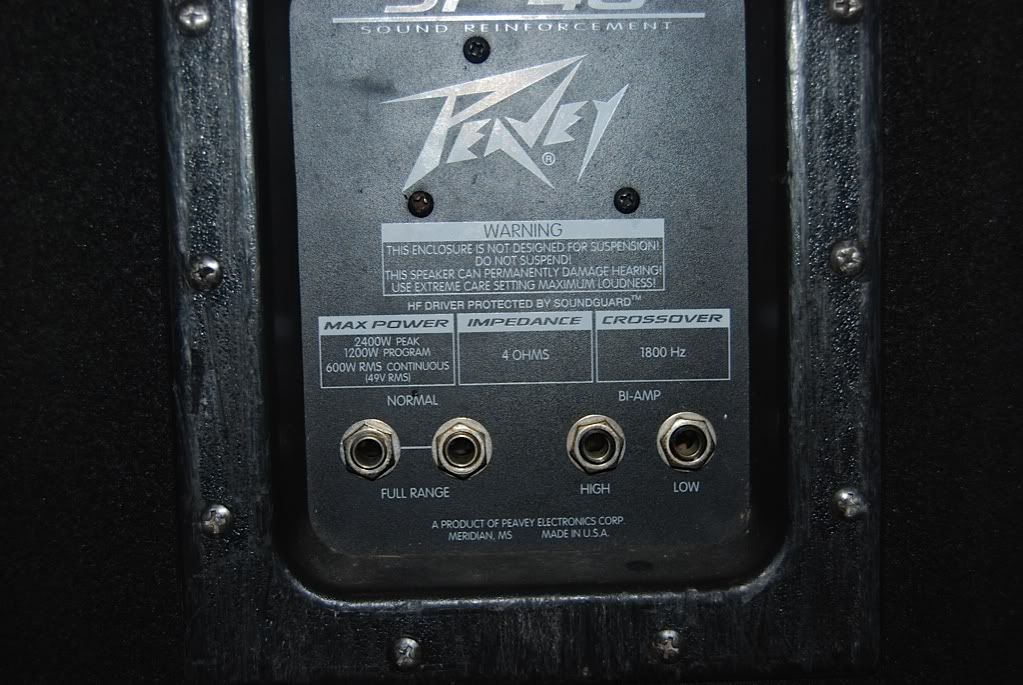 Hell I will through in a free peavey crosover with the purchase for a TBer