1950 Kay M1 - $1700
I have a nice 1950 (serial #22973) Kay M1 for sale. It has been recently given a professional set up with some upgrades. The fingerboard was dressed, coat hangar tailwire replaced with aircraft cable, and bridge adjusters were installed. Someone in the past had moved the bridge toward the neck by about an inch, which had caused some slight sinking of the top under the G-string bridge foot, so an internal wooden patch was installed under that area, which reduced the amount of sinkage and improved the sound.
It has been played quite a bit in its day, but is in good shape and sounds great. The neck has never been broken. There is wear on the edges, with some chipping and cosmetic damage to the sides, but it is structurally solid. It has Thomastik Dominant strings, which sound good pizz and arco.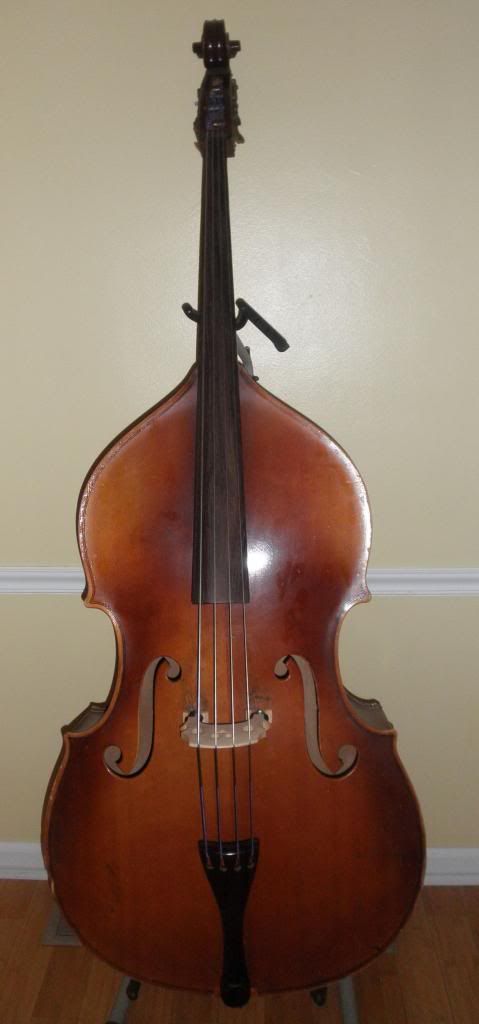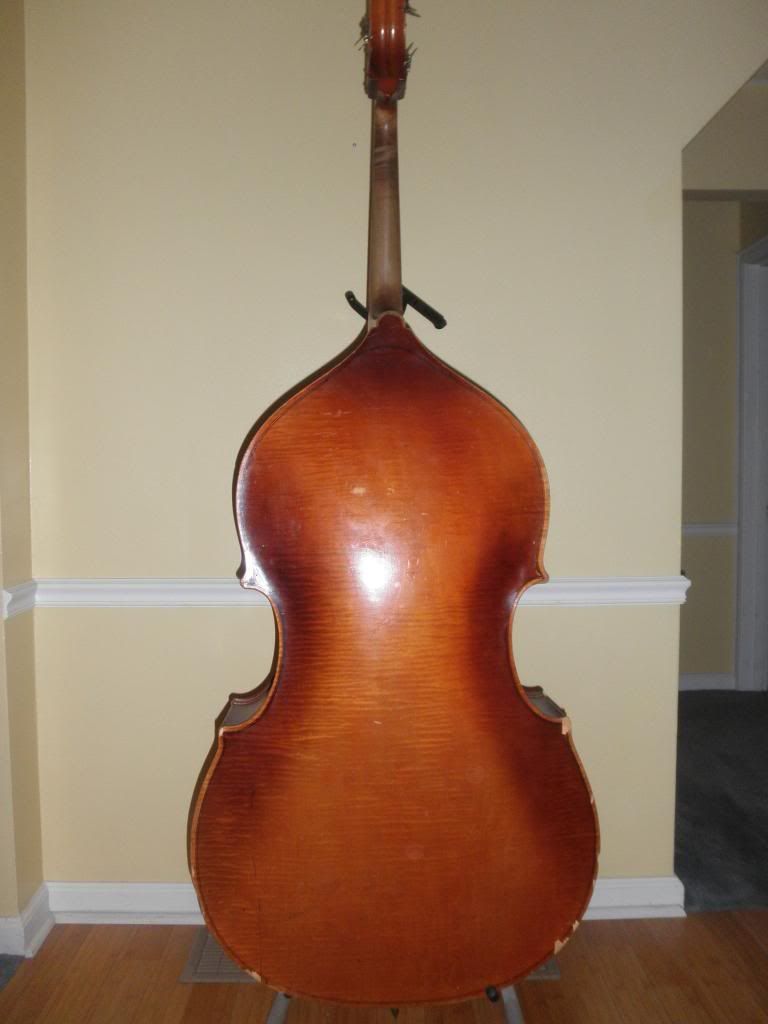 Slideshow
:
http://s1085.photobucket.com/user/ms...950%20Kay%20M1
I live in Dayton, Ohio and would prefer to sell locally. I am willing to drive a reasonable distance to meet, but would prefer not to ship.