Unstamped German Pernambuco bow just back from rehair at Quinn Violin.
+/- 130 grams
Hair length 22"
Total bow length (tip to end of screw) 29"
Leather wrapped
Plated winding (nickel or silver, not sure, plating is worn)
Ebony Frog with Mother-of-Pearl eyes & slide
Quinn valued this bow at $800 (retail), asking $350.00 shipped lower 48 or best offer. Selling to fund a new purchase.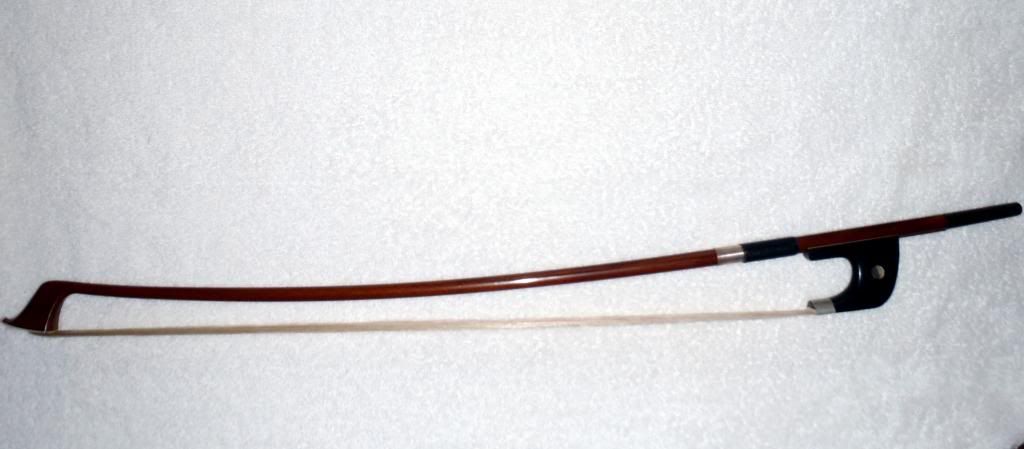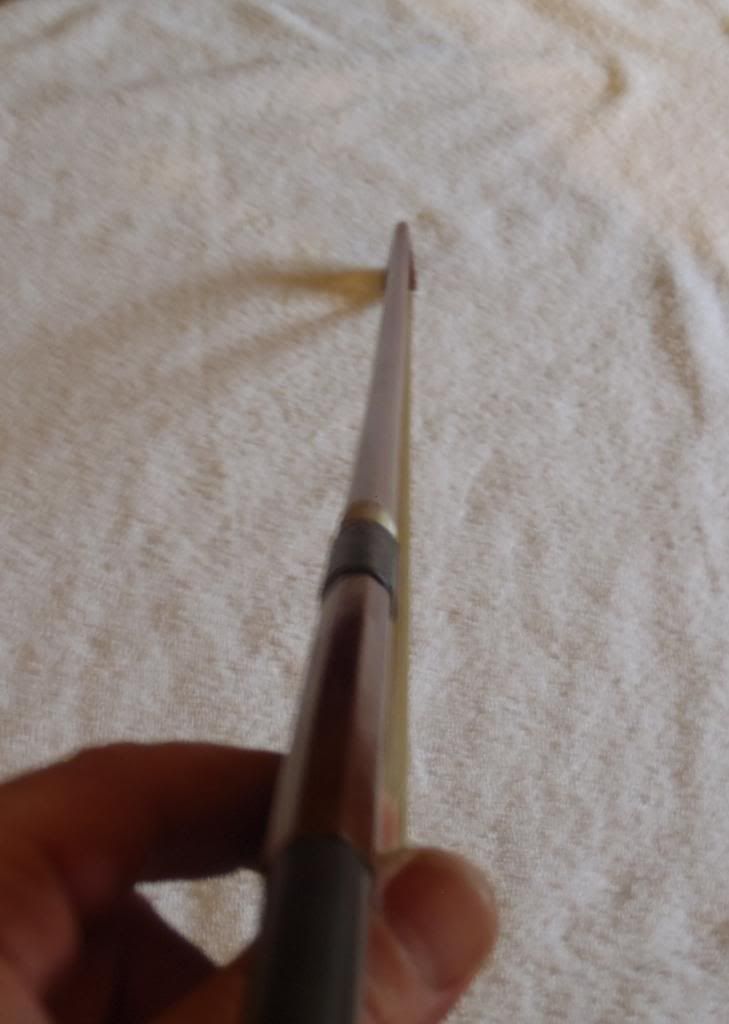 Trial possible with deposit or appropriate feedback rating and agreement on length and shipping costs.
Cheers!