I want to see what else is out the in the New England area.
Upton Standard Laminate, completed December 2012. Solo extension, 40.5 " mensure, D neck, bridge adjusters. Spirocore Solo strings, or will string with guts if that's your thing. Comes with a bag.
Perfect and like new, literally. Probably less than twenty hours of playing time on it.
I had this bass built as a ply copy to the Upton Hybrid I use at work. It's close, but the neck dimensions are far enough apart for me not to feel all that at home on it. The bass sounds and plays wonderful, it is just not ringing my bell like the hybrid I use.
I am interested in seeing about a trade for a 41" or less 3/4 size bass or possibly an electric bass (Ken Smith, vintage Fender, G&L, Musicman, 4 or 5 string only). I'm pretty picky.
Out right sale would be 3K and no wait!
Located outside Boston. Will not ship this bass.
[IMG]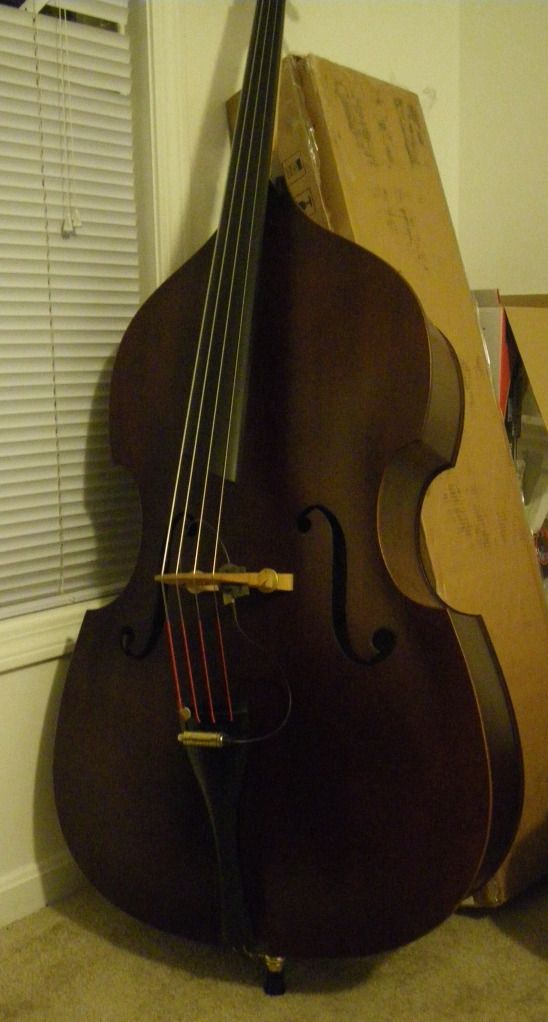 [/IMG]