| | |
| --- | --- |
| BostonJazz72 | 02-02-2014 10:48 AM |
---
Applied Microphone Technology S25B Microphone And Pre Amp ($300)

Hi,
I am selling a used S25B microphone with the AMT pre amp. I very rarely play out any more and I am itching for a fretless bass. Thus, trades for a fretless would also be considered. Here is the description of the product:
The AMT S25B-TP is an electret-condenser microphone system that has been designed for acoustic bass. The system has exactly the same sound characteristics and functions as the famed S25B, however the TP (tail piece) systems includes the ability to mount the mic on the tailpiece of an acoustic bass.All of the parameters that are problematic for the double bass have been addressed. The S25B- TP bass microphone will acquire the most gain before feedback by using a very tight pattern to give a high rejection to surrounding noise. At the same time, the system reproduces with great definition capturing all of the subtleties of the bass.As placement is especially important with an instrument that has a fine finish and varying dimensions, this microphone's attachment mechanism is designed to attach to the tailpiece of the acoustic bass guitar. This allows the instrument and the microphone to be placed back into a carrying case without having to remove the microphone from the body of the instrument. I will post some pics later. Also, this is the older model which does not mount on the bridge but on the body of the bass.
I really liked this mic. I used it in combination with a Full Circle and a blending pre amp to mix the two signals.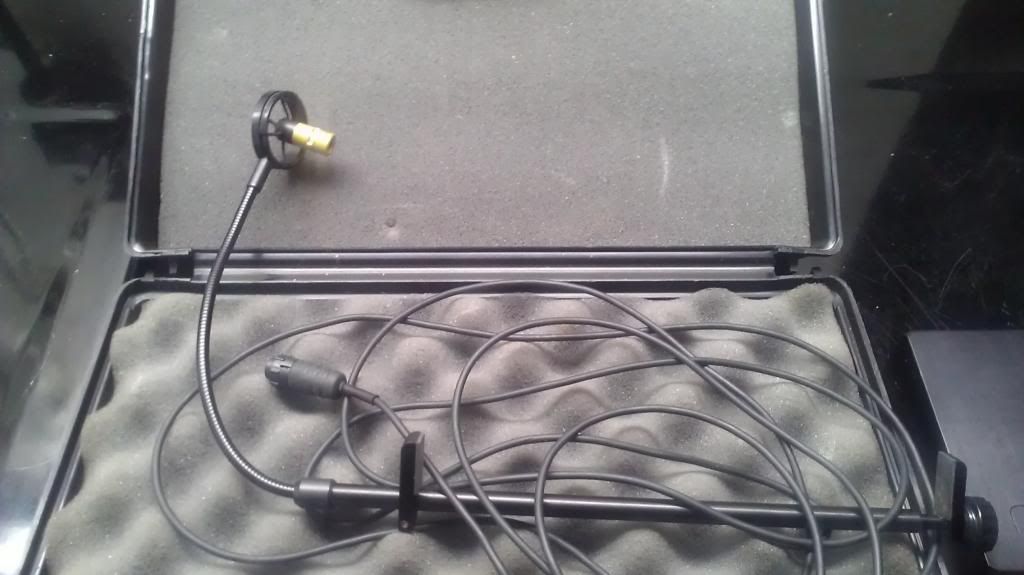 | | |
| --- | --- |
| BostonJazz72 | 02-23-2014 06:45 AM |
---
Sunday Bump... Price drop to 250...
| | |
| --- | --- |
| Andrew1810 | 03-06-2014 11:06 AM |
---
Re: AMT S25B and pre amp

Hi there -- is this still available?
All times are GMT -6. The time now is

10:28 PM

.
Powered by vBulletin® Version 3.6.12
Copyright ©2000 - 2014, Jelsoft Enterprises Ltd.