-
Amps [BG]
(
http://www.talkbass.com/forum/f15/
)
- -
'78 Fender Pa 135
(
http://www.talkbass.com/forum/f15/78-fender-pa-135-a-1016998/
)
| | |
| --- | --- |
| SneakyT | 09-21-2013 03:14 AM |
---
'78 Fender Pa 135

I recently bought a PA 135 for a song. Got one channel modded today. I went with a custom Fender tone stack. I laid it out using Duncan amps awesome tone stack calculator. What a fantastic tool. I went with a fairly flat tone stack with the mid control at 800hz. It sounds incredible. Beautiful clean tone. I'm certainly not done yet. Up next is a channel of traditional Blackface tone stack. After that I think I will leave one stock but with mid control (the mid stack is there just set with a resistor). If anyone cares to see the schematic I used I'll post it. Pictures are before the addition of the concentric knob for the mid control. These are great bass amps BTW. Though they work great for guitar (with aforementioned mods) as a pedal format or for ultra clean tones!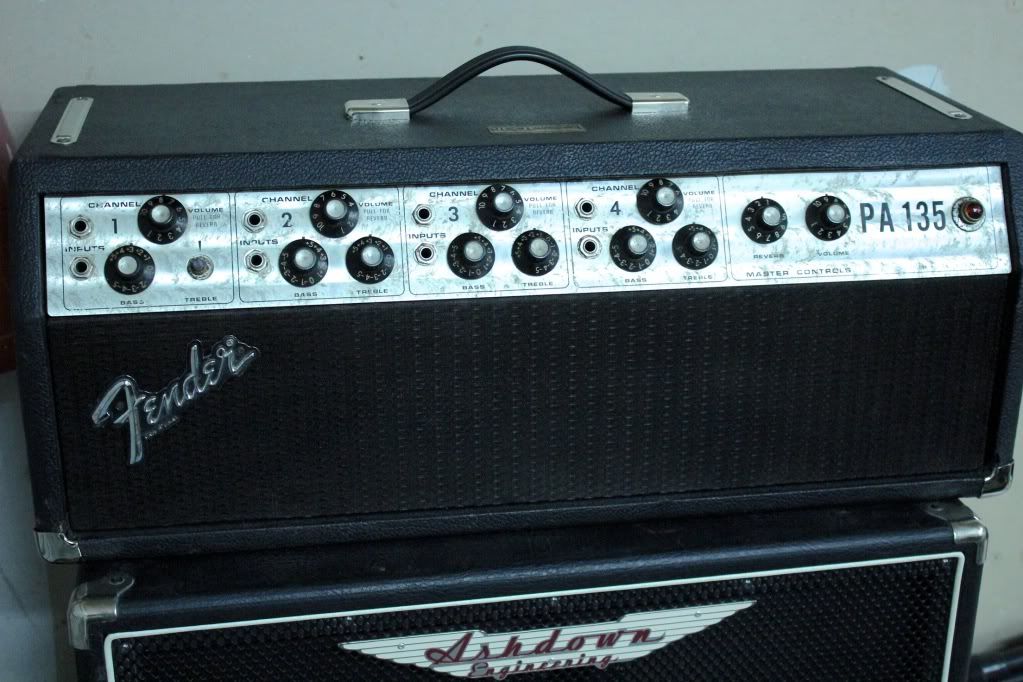 All times are GMT -6. The time now is

03:23 AM

.
Powered by vBulletin® Version 3.6.12
Copyright ©2000 - 2013, Jelsoft Enterprises Ltd.