-
Amps [BG]
(
http://www.talkbass.com/forum/f15/
)
| | |
| --- | --- |
| Quaff1 | 02-02-2014 07:58 AM |
---
Ampeg PF 115/210 Cover

Hi All - wasn't able to find any posts about this so thought I'd share a pic of my PF 115/210 cover if anyone is interested in checking it out
I looked at a few other options - but here in Canada it just made sense to get from Long & McQuade versus paying shipping and duty from a US source
Cover is really great quality with thick padding and of course fits perfect. I would definitely recommend it. The only I don't like is the white piping. Seems unnecessary and I am pretty sure it won't stay white for long. Would also be better if it had a pocket.
Here's a shot right before heading out into a snow storm - so timing was perfect:
Also - here's my one trip setup - pretty happy about this - though the 115 with PF800 is still pretty heavy - especially with one hand: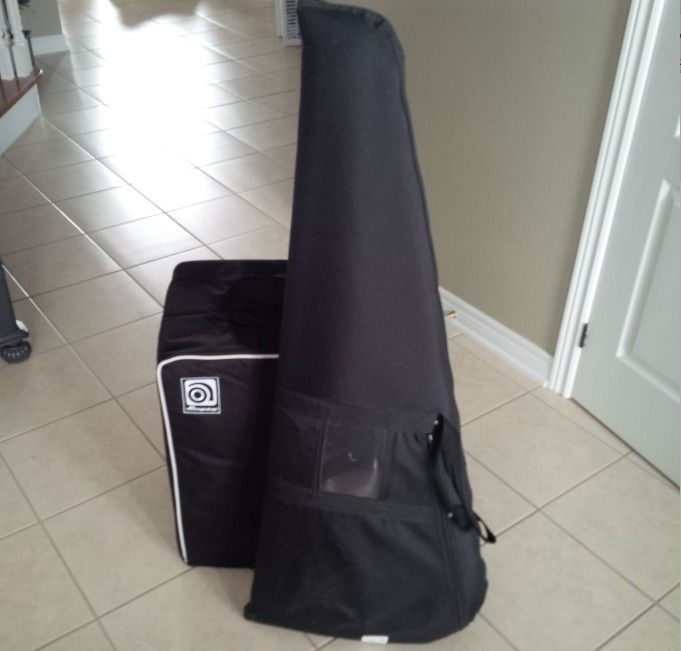 | | |
| --- | --- |
| JimmyM | 02-02-2014 09:05 AM |
---
Nice cover. Looks like the same basic one that I got for my Heritage rig, except smaller.
All times are GMT -6. The time now is

02:11 AM

.
Powered by vBulletin® Version 3.6.12
Copyright ©2000 - 2014, Jelsoft Enterprises Ltd.