Well, after posting here
http://www.edenampsforum.com/index.p...c,19756.0.html
about a small high powered light weight Eden head, I decided to build it myself. I'll call it the GARDEN WTX900
I took my WTX500 preamp and married it to a Genz Benz ShuttleMax 9.2 power section. The Genz output section is preferred because I could use the patented P.H.A.T. technology from Genz. Also, I'm not sure if they have some minor mods done to their power sections to get them to be stable at 4 ohms as stock ICE module ratings are 8 ohms bridged, not 4.
It wasn't easy because I had to make a new chassis and somehow fit it all in there as small as I could and still use the Genz cooling system. It all worked like a charm. Check it out.
Easily fits into a gig bag at 9"X9"X2.5" - 5 Lbs, 900 Watts RMS of Pure Eden Tone!!!!!
Along with minimized size I chose the rounded corners to be gentle on my gig bag. The Markbass LMT800 has sharp corners and coupled with it's size, it's begun to wear holes in my gig bag.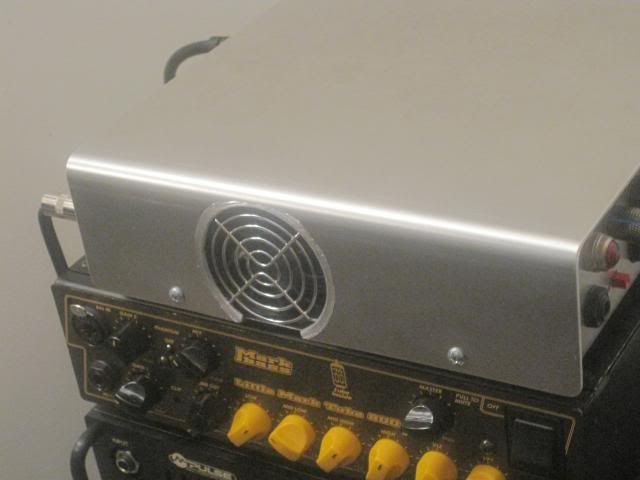 I believe this GARDEN WTX900 is currently the smallest head that's been built with this kind of power output.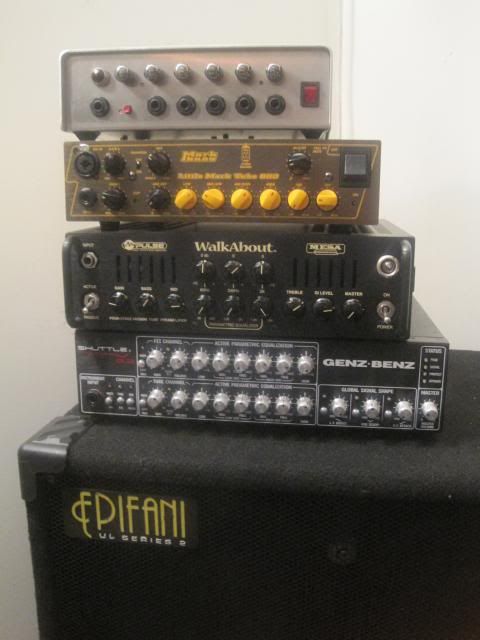 Internal shots: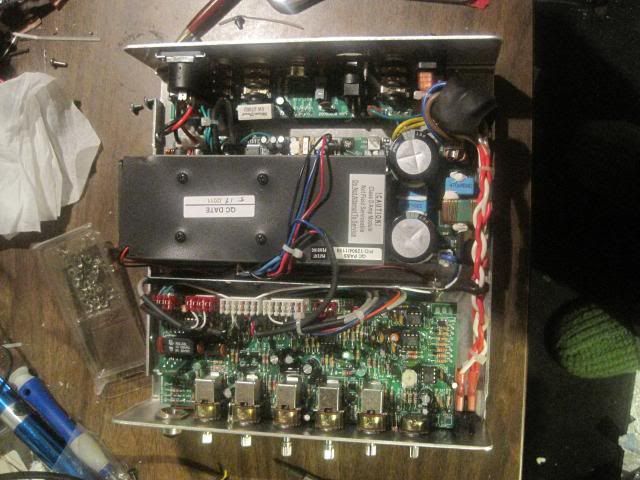 Since I had to make the chassis wider to properly fit the new power section, I thought I'd move the power switch to the front of the amp. The rear mounted power switch of the WTX500 kind of bugged me.
So far it's only seen 1 practice and it was a single 18" cab at 8 ohm. The power was amazing!!! It seemed like limitless headroom. I always loved the Eden tone but truthfully always wished for more power. I think I've addressed that need with this frankenstein of a head. That pull switch on the bass knob of the WTX series really needs a lot of power to be effective, this power section just puts it out there for your cabs to suffer!!!! LOL! It was a lot of fun! The heat dissipation from the practice was excellent, very minimal heat generated.
As you can see, I still need to silk screen it and make it look as beautiful as it sounds. I'm going to wait til it sees a few gigs first before I spend any money on it.... I may just use the original WTX faceplate. Right now, I can convert it back to it's original WTX500 if this doesn't work out but so far, it looks promising.