Hi,
I have a silver one from the mid-70s. I never noticed any black ones.
Oh, gee. I need to take another picture with the new knobs on it.
I found this informational webpage with a black grill Bassman 100 picture but it does not mention the year of manufacture:
http://ampwares.com/amplifiers/fender-super-bassman/
, but if I am reading that page correctly, the silver face with the black grill cloth was available:
http://ampwares.com/?brand=fender&li...roduction=1975
On another page the blogger tells us about a swapmeet find that he repaired:
http://www.preservationsound.com/?p=5490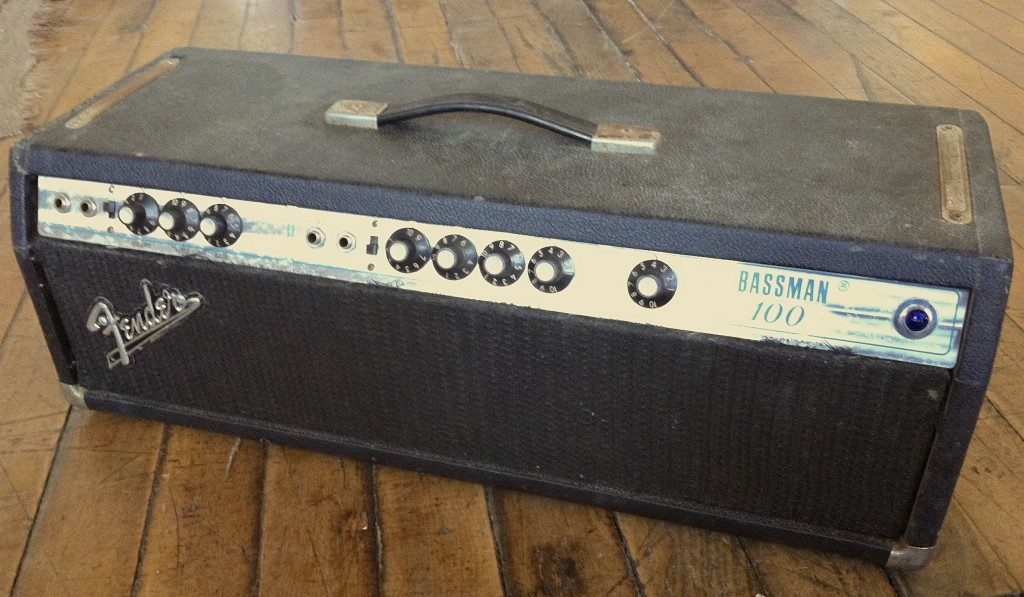 But, again, the model year was not mentioned in the article.
Thank you for your indulgence,
BasCliff