Sounds dirty to me.
I just bought a 400RB-III and it had similar problems.
Chef said "I'd wager your input, output, and fx send
and return jacks are oxidized, and need a proper
cleaning with CAIG Deoxit. Spray in on a cable end,
insert and remove about 10-15 times. Spray a little
more on a qtip, and wipe them down. Let them dry.
Carry on for another year".
I couldn't find that CAIG Deoxit so I used DeoxIT D
Series for the jacks and DeoxIT G5 for pots.
I blew mine out with compressed air and a soft
plastic hand broom.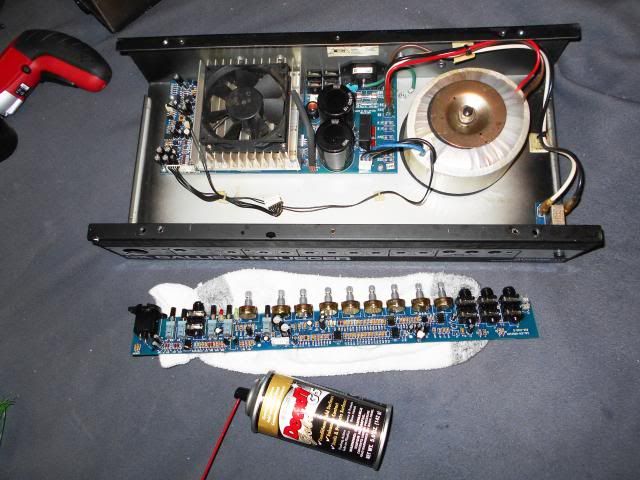 I cleaned the pots while I was at it.
Problems solved,
Tabdog