-
Amps [BG]
(
http://www.talkbass.com/forum/f15/
)
| | |
| --- | --- |
| MRDOOM | 01-10-2013 05:44 PM |
---
NAD (Ashdown Content)

So after a year of waiting, I finally have my first real "rig". It's an Ashdown MAG 600 going into an Acoustic B410 (I took the Acoustic logos off the cab because I like the non descript black box look). I love it, even when turned up all the way neither the head nor the cab sound like they're being pushed hard at all. Headroom is a wonderful thing. It's not bone-crushingly loud, but it'll get the job done. I knew that Ashdown's weren't known for their volume before I bought it. Besides, I can always add another cab if I find it necessary.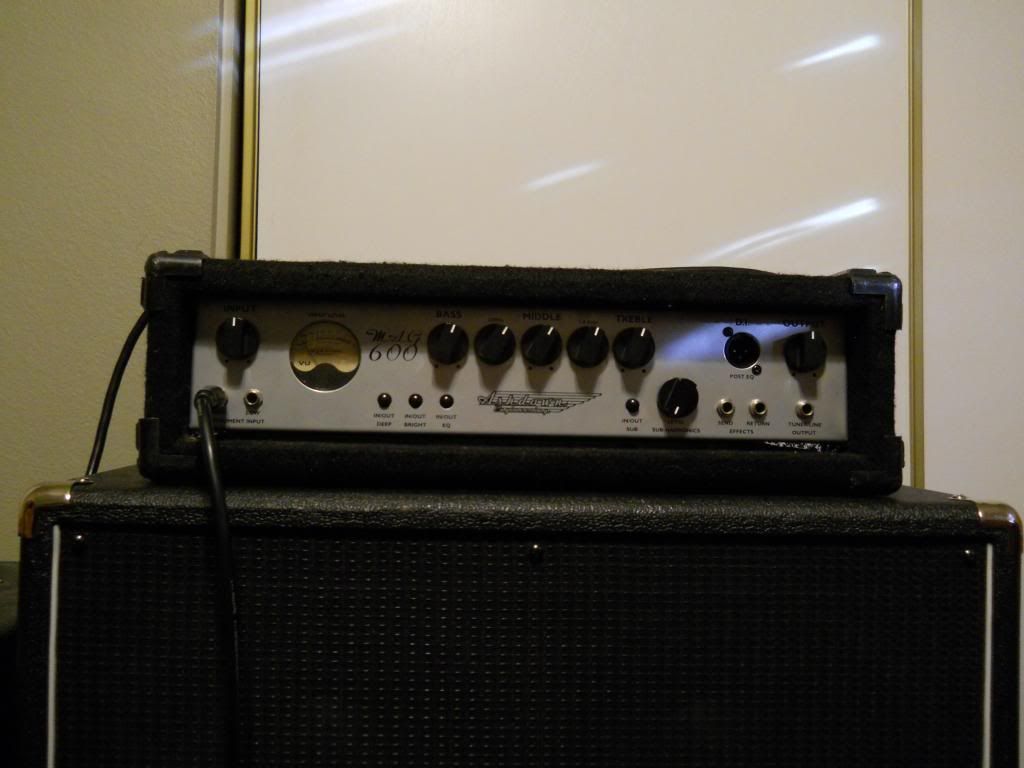 | | |
| --- | --- |
| 4-string | 01-13-2013 12:57 PM |
---
Cool rig, enjoy! :)
All times are GMT -6. The time now is

08:59 AM

.
Powered by vBulletin® Version 3.6.12
Copyright ©2000 - 2013, Jelsoft Enterprises Ltd.