Background:
So back in the distant TB past, I posted a thread about a friend giving me a 60's Kalamazoo Bass 30 combo amp. Its a double 10" speaker 30w tube amp, with minimal circuitry. It came nearly original (minus a hole cut in the rear of the cab), and working. It has the original 2 prong cord and unmolested electronics.
Looks like this one: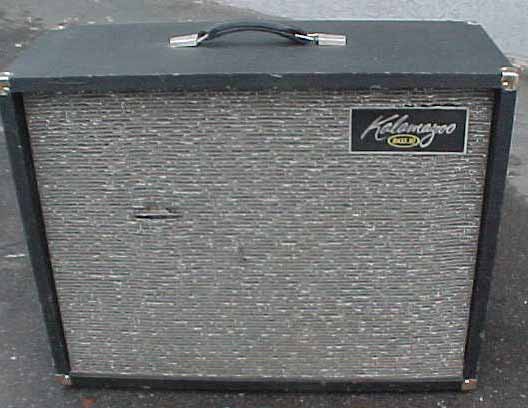 And this is a shot of the actual amp from behind and opened:
Its definitely not a bass amp these days, but really is a great sounding guitar amp, especially when you drive the front end. Sort of like a mini-marshall vibe.
It needs a grounded power cord. It also should have the caps done, as it grumbles a bit when turned on. It doesn't have any other apparent problems (buzzing, etc.), or at least didn't about a year ago, when I last turned it on. I have an awesome tech, but don't have the expendable cash for 'low priority' projects. I've also wanted to start a basic tube project and get at least a little experience and understanding in.
Is this a good way to start down that road?
Here's one that's obviously been updated:
And here's the schematic: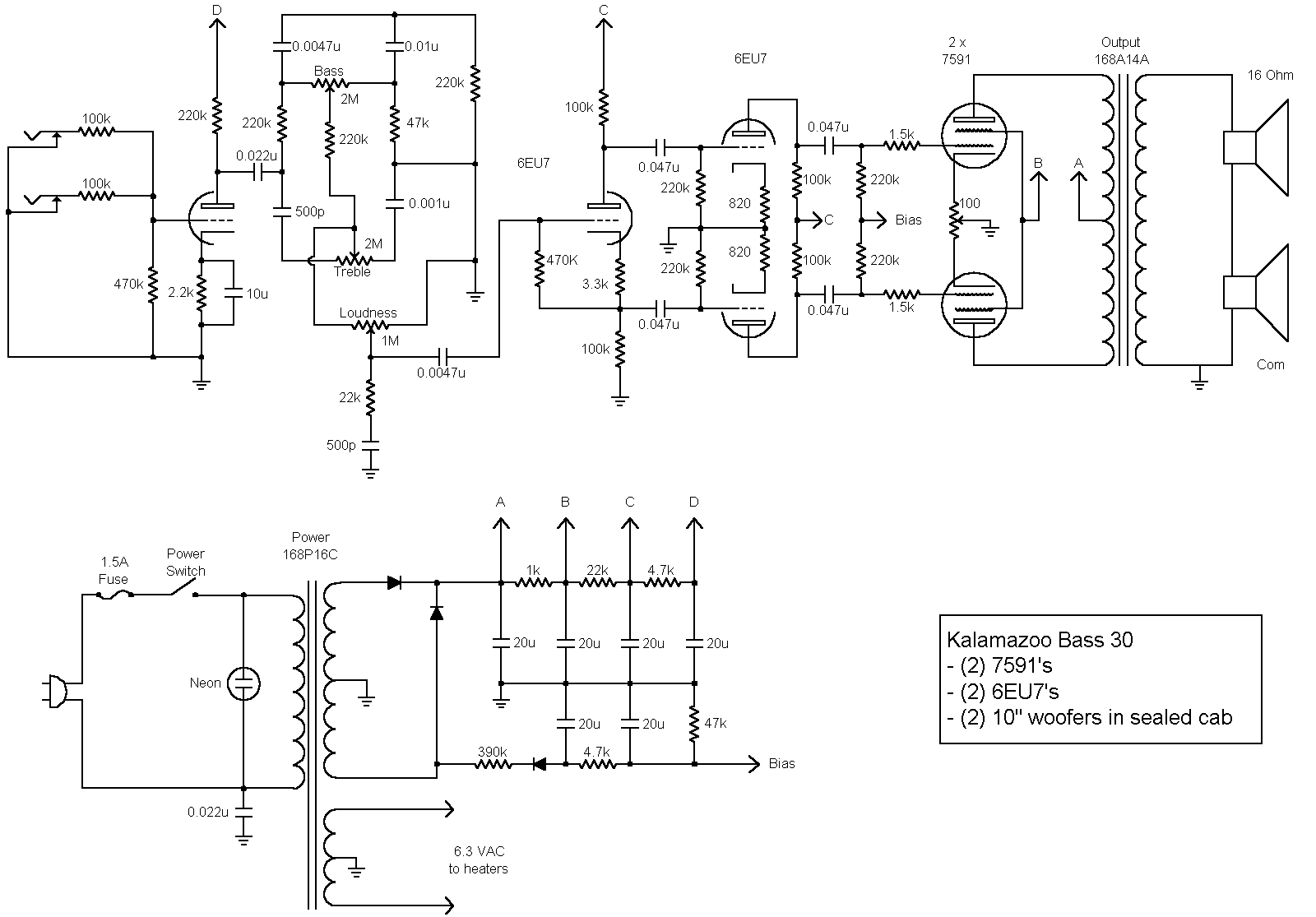 Comments, pointers, advice?
Parts to change out besides the power cord?
Things I need to do, tools I need to have on hand besides my fairly decent soldering skills, strong respect for tube amp voltages and the usual disclaimers about dangers and safety?