Hi,
It was a fun time!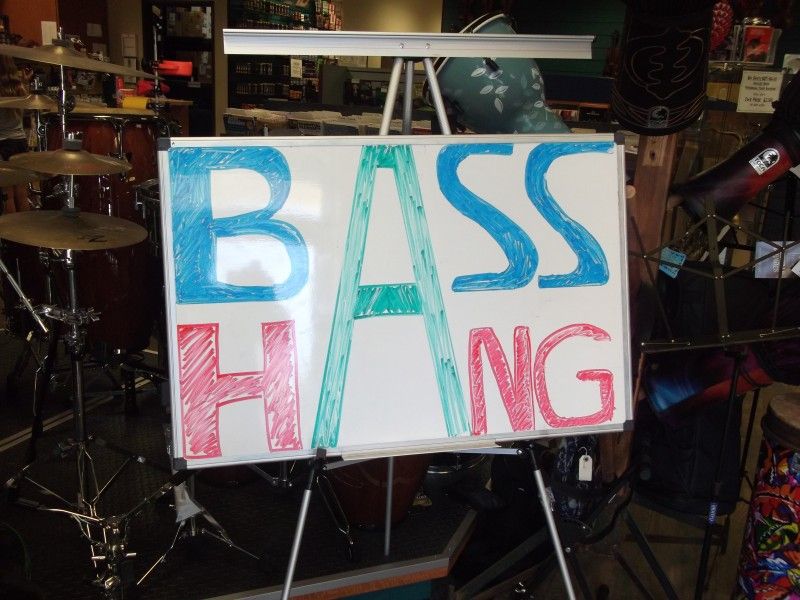 I got there a little late, about halfway through Baba's set. I've heard him and Ron (keys) a few times playing with our dear departed drummer friend, Scott Ickes.
(Baba, me, Ron)
They really didn't remember me, I'm a pretty forgettable guy. But we chatted a bit about mutual friends. They're really nice guys and excellent musicians.
Here is Stew and that surfboard/aircraft carrier that he calls a bass. ;)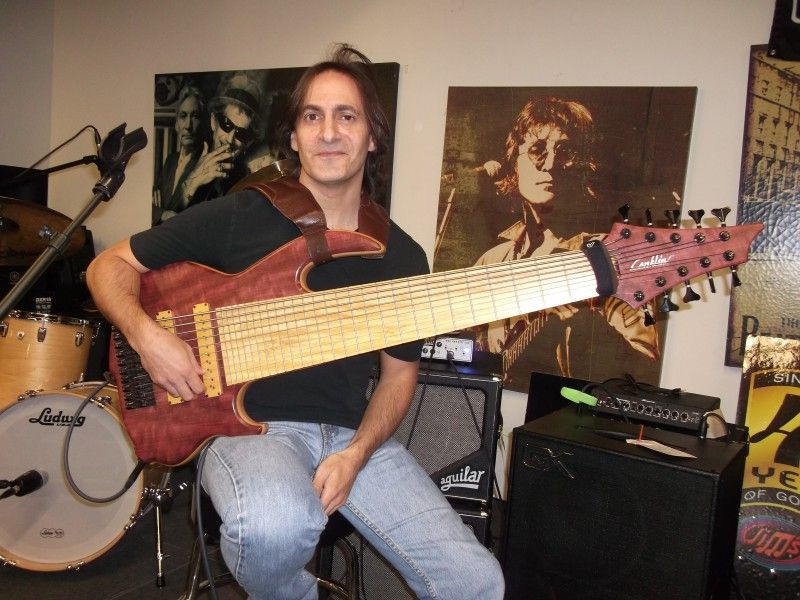 It's a Conklin 10-string (extended range) bass. Stew put on a great clinic, very informative.
Here's a room shot. There were a lot of people there. There was even one kid that looked about 10 who was just tearing it up! I didn't pick up a bass while I was there because I would have been too embarrassed.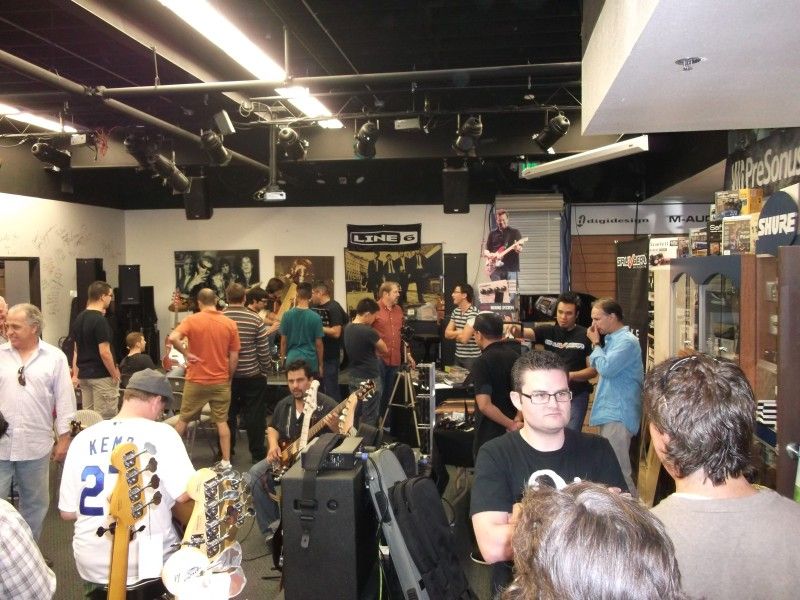 Below, the guy on the right in the striped shirt is Norm Stockton, another really nice guy. I attended a seminar of his a few years ago. He didn't remember me either but said, "You look familiar." That's OK. We had a nice chat about the gigs we've been playing lately. He's really cool.
I didn't see my buddy John Higgins (manager) there, it was his day off. But I enjoyed looking at the stuff on display by Fender and Blast Cult.
It was a good time. Thanks to everyone who helped organize the event and make it happen.
I'll be playing at The Ranch in Anaheim this coming Friday and Saturday (10/18-19/13) nights if anyone wants to stop by. The Ranch is a great venue.
Thank you for your indulgence,
BassCliff