| | |
| --- | --- |
| ejaggers | 09-17-2013 12:08 PM |
---
Help: Short Scale Strings on a Tricked Out Bronco

Iím looking for strings for my Tricked Out Bronco. Itís currently strung with the stock strings from my SS jag, but I'm looking for suggestions for something different than I'm already using.
Here's what I'm using:
o Coronado: XL Chromes
o Precision: LaBella Flats
o Jazz: LaBella Rounds
o Axcellerator: SS lo riders
o Thunderbird: Fender 7250
o SS Jaguar: GHS Pressure wound
o ThunderStick: Boomers
I practice a lot with no amp, and what drives me up the wall the most is buzzing. I've never used light strings because I always thought they would buzz quicker than medium, and also thought that you could not get as low action.
A tech who is a bass player told me that Nylonís are rough on your fingers. Tried them too many years ago to remember, but Iím thinking this is true.
I put TIís on my Coronado and tried my best to like them, but could not handle the low tension. I realize I shouldnít have put them on a short scale, so maybe thatís why.
Are any of my above assumptions wrong (BTW my touch is pretty aggressive)?
Anybody got any suggestions?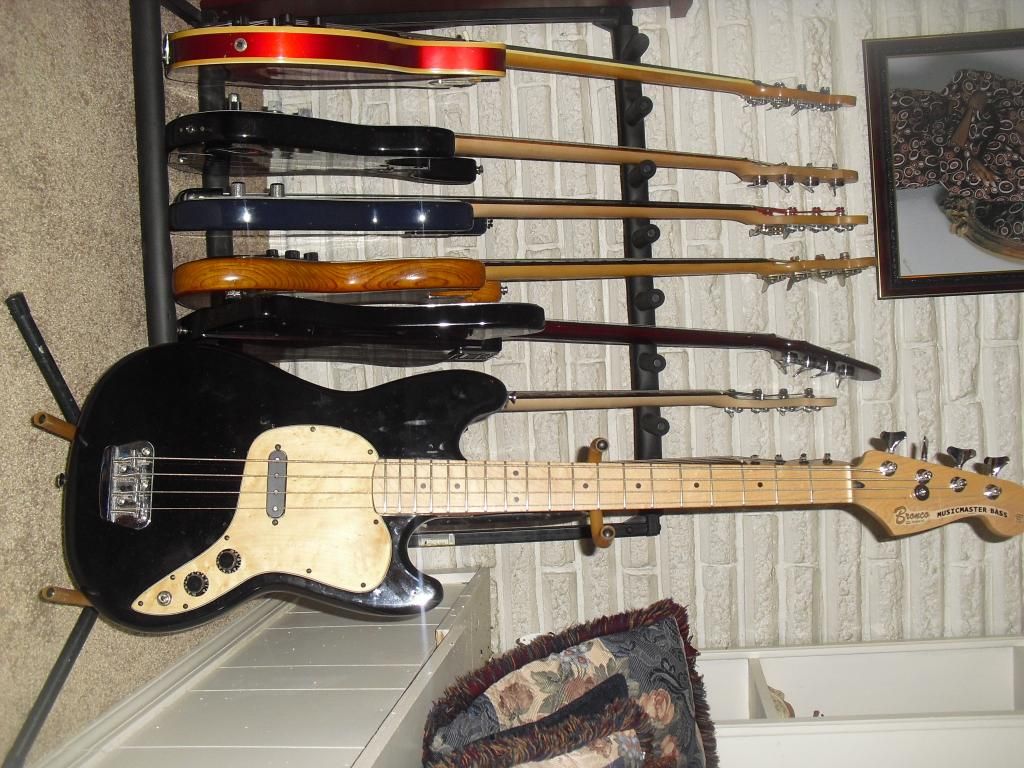 057912