| | |
| --- | --- |
| gravyhighway | 12-28-2012 02:02 PM |
---
Seymour Duncan Blackouts Pre-amp

I just got a Seymour Duncan Blackouts stacked knob pre-amp for this custom jazz bass I put together. The description of this thing said it was compatible with all pickups. I hooked it up to the Bassline Quarter Pound j-pickups. I got sound out of it but there is a a weird feedback when I roll the bass up. Is that something that should be expected or did I screw up somewhere in the connecting and soldering process.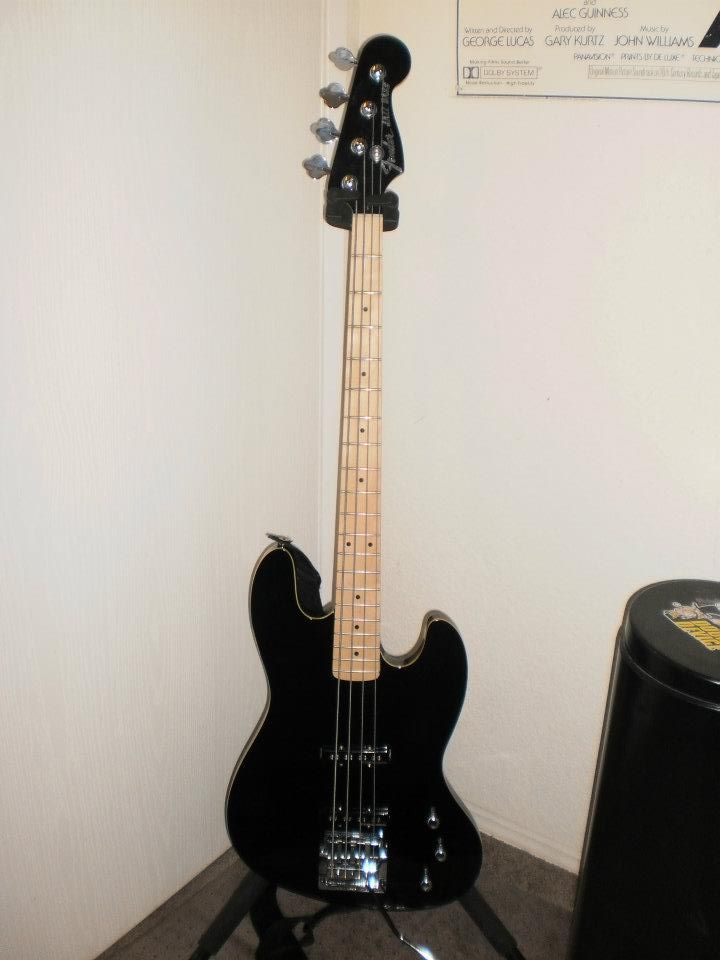 This is the bass in question.
All times are GMT -6. The time now is

08:54 PM

.
Powered by vBulletin® Version 3.6.12
Copyright ©2000 - 2014, Jelsoft Enterprises Ltd.