Hello, everyone!
I picked up an older (1998-ish) model Epiphone EB-0 bass for a stout $50! Can't beat a solid, entry-level bass for 50 bones, that's for sure, but it plays well on top of it all! I was definitely surprised.
The reason it was so cheap? It has some damage. I'd like to call on you guys for other perspectives on how to fix this thing.
Exhibit A: The wood/finish around the input jack has been destroyed. Not sure how this happened (did someone drop it from a couple of feet up RIGHT ONTO the jack when it was plugged in?).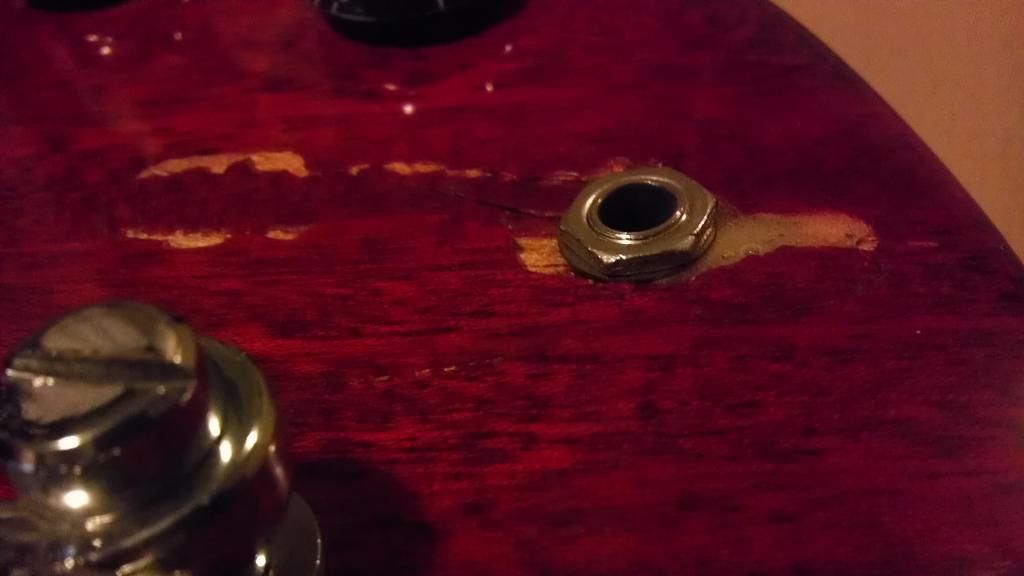 It is purely cosmetic but entirely unstable. I'm worried that the loose bits will completely come off. I wasn't able to photograph it too well, but there is a hairline crack (that you can feel very well) running from the jack area to the bottom of the bass and then around and back up to the tone knob area.
I see that someone had filled in the gap (toward the bottom of the body, from the jack) but neglected the rest (toward the neck of the body, from the jack). How would any of you go about resolving this issue? I know the hairline crack is there is stay, but the loose piece of finish/wood needs to be more stable. No refinishes, please.
Exhibit B: The tuning key's elephant ear is loose.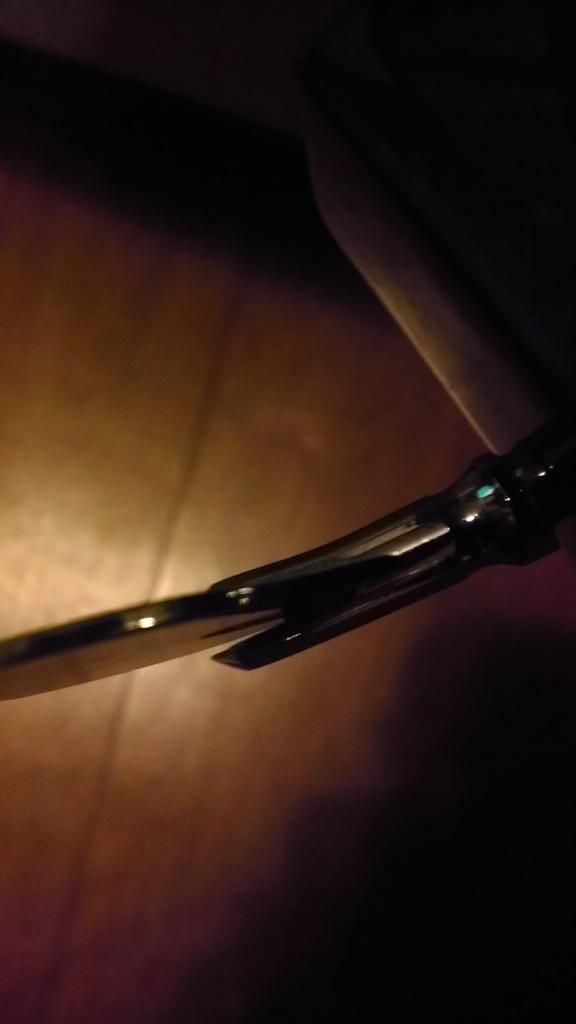 I've come across this problem once before. I took the tuning key off the bass, got out the vise and cranked/clamped it down until it couldn't crank no more. Did the trick for a solid 3 days before I noticed it was slightly loose again.
Is there a better way to fix it or does this just mean it's time for a new tuning key?
Thanks for your input, guys.
As a bonus piece of damage, here's a picture of where the fretboard meets the neck.
I'm not familiar with this type of damage. Do any of you know what the deal is? The opposite side is similar, but to a lesser extent.
My best guess? This bass was put through some extreme climates and the woods (rosewood and maple, maybe?) did not contract and expand in the same ways, causing the finish to crack and chip. That's a guess, anyway.
That's all, folks! Feel free to weigh in on this bass even if you don't know how to fix it. I'd love to hear why it rocks or sucks.