G&L truss rod issue
---
I have an '87 G&L L2000 that I bought a few years ago. I have had to tighten the truss rod several times - always tighten, never loosen. Then I just noticed a slight bulge and crack on the fingerboard between the nut and first fret. I immediately loosened the strings and truss rod. I am assuming that the wood around the truss rod has become compressed, causing the relief to get bigger, so I tighten it then it compresses more, and repeat until it cracked the fingerboard. I have always been careful not to over tighten it.
You can kind of see it here between the A and D strings: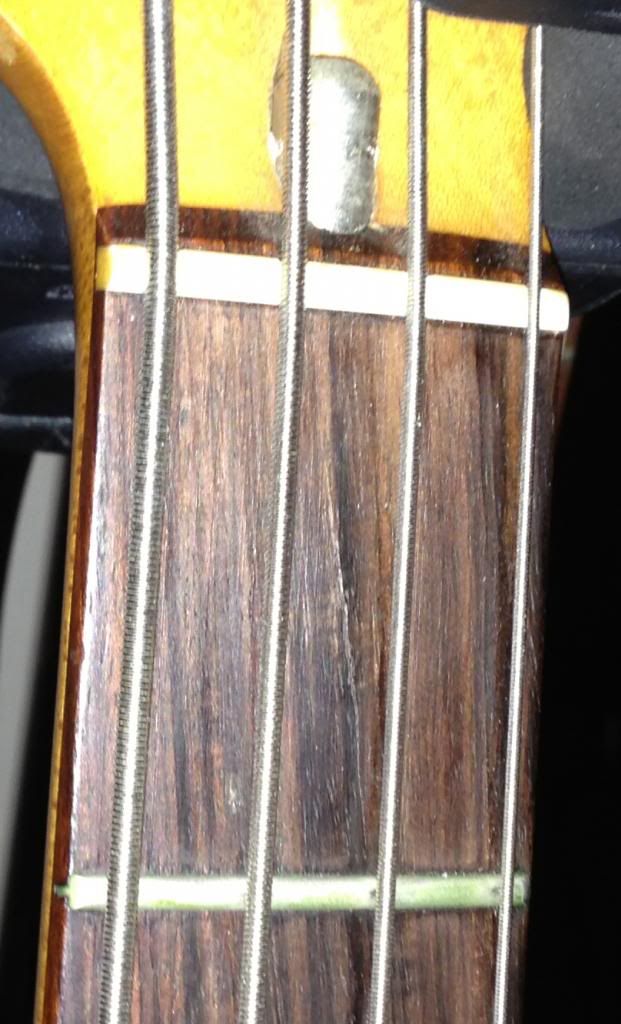 Is there anything that can be done to fix this (by a professional I mean, not by me)? It is such a great bass.
__________________
Clubs: Thunderbird #8,Gibson #39,Yamaha #19,Lakland Owners Group #23,U.S. Peavey #5,Short-Scale Six-String #3,Kala Ubass #3,Brice #6,G&L #57,Carvin #203