I like low action and string height. Nothing crazy but I don't like pressing the strings down too far to fret a note. I have a Peavey Millennium Plus J/J bass that has a really nice neck. I could get low action and it stayed stable because of graphite rods, but I couldn't get the strings really low because of upper fret buzzes - after about the 15th fret.
I searched for solutions and discovered the idea of a fallout or fallaway. This is a gradual reduction in fret height after about the 15th fret. This is the area where the string vibration movement is the greatest and where you're most likely to get fret buzz.
I used one of
these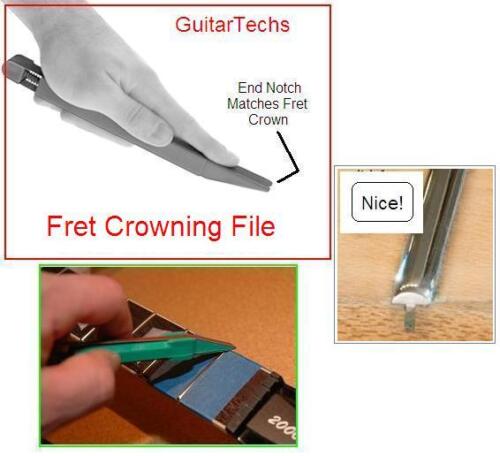 to gradually file the frets down, a little more each fret, until the end of the fretboard. It was easy. I think I started with about 4 strokes on the 15th fret and then went up by one each fret after that. I'm sure there's a "correct" way of doing this but I just took my time and checked by restringing and lowering saddles until I was satisfied.