- -
STARGAZER 4's
(
http://www.talkbass.com/forum/f18/stargazer-4s-1036637/
)
| | |
| --- | --- |
| Schecter_4_life | 12-08-2013 12:01 PM |
---
STARGAZER 4's

JUST WANTED TO CHECK IF SOMEONE HAS EVER REPLACE THE TUNERS ON A STARGAZER 4 OR 5? I JUST CAN'T GET INTO THE LOOK OF THESE STOCK TUNERS. WANTING TO KNOW IF THEY COULD BE REPLACED WITH SOME GROVER BASS TUNERS?
| | |
| --- | --- |
| AdamR | 12-11-2013 12:07 PM |
---
Measure the posts and match something up. And shut your caps lock off.
| | |
| --- | --- |
| kohntarkosz | 12-13-2013 04:24 AM |
---
That is the correct attitude for getting people to do your work for you!
The Stargazer is a fairly obscure and unloved model, even by Schecter standards, so you probably won't get an exact answer on here even once you have finished flaming other forum members. By the looks of things they are using cheap generic hardware that they stamp 'Schecter' onto. They look like Grover clones.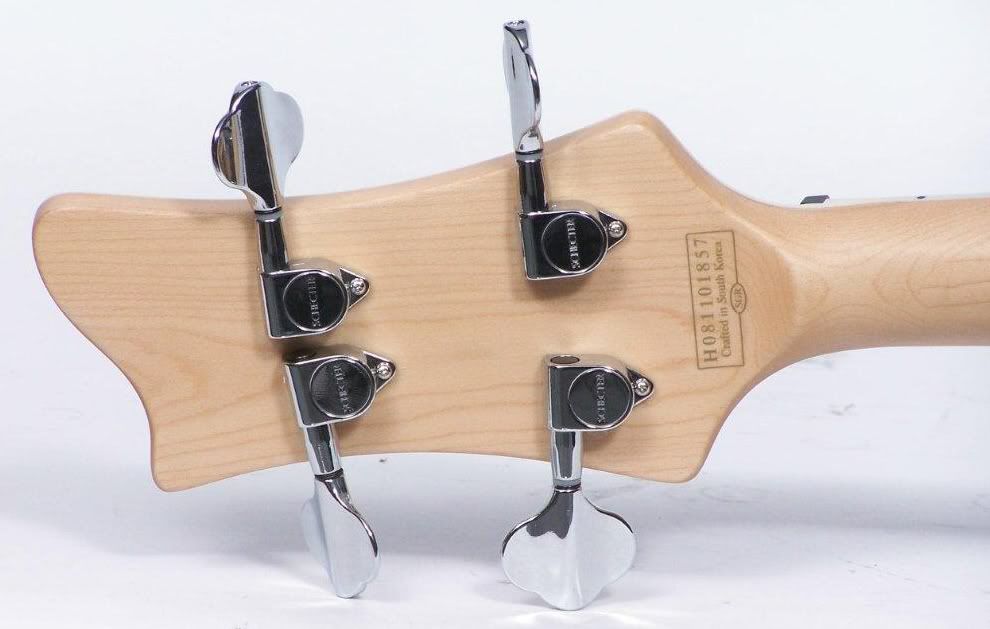 Take a ruler and measure the width of the post. Then you can figure out what after-market tuners will fit in the same hole.
All times are GMT -6. The time now is

11:06 AM

.
Powered by vBulletin® Version 3.6.12
Copyright ©2000 - 2014, Jelsoft Enterprises Ltd.