| | |
| --- | --- |
| TheFantod | 11-25-2012 04:16 PM |
---
How to add a third monitor? (with pictures!)

My band is getting ready to play our first show in two weeks. :hyper:
We've been practicing with an electronic drumset the whole time. When we loaded up the acoustic drums, we realized our drummer would have problems hearing vocals. (He needs to hear them, trust me.)
We are providing the PA - which is a Peavey 8600D, which has two 600 watt channels. This is the set-up as it is now: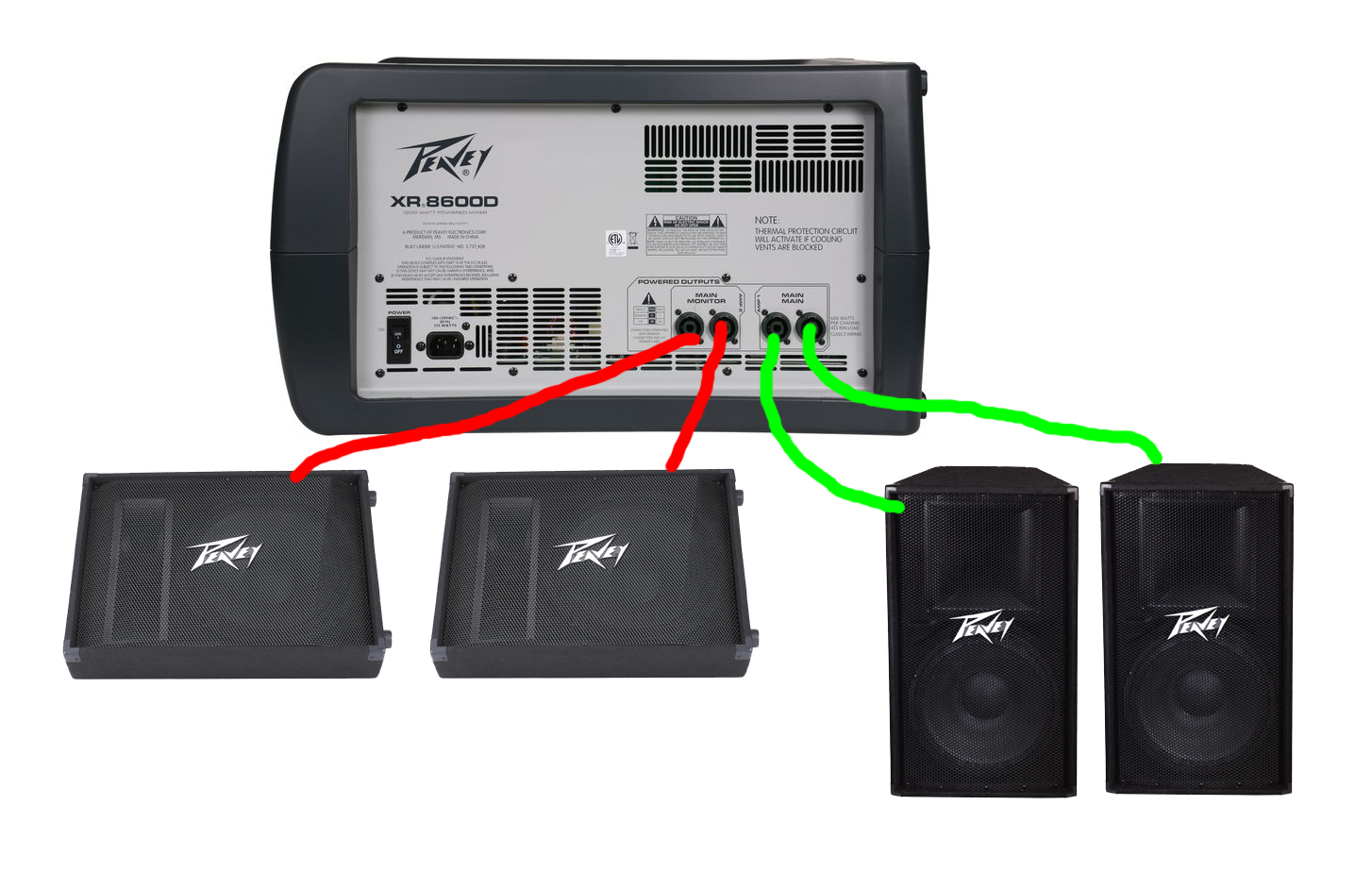 We need a third monitor. I've got some cheap monitors from our earlier P.A, but I'm worried we might blow the speaker in the cheap monitor. Also, I've never understood the Voodoo that is ohm-ige (and I've tried). This would be the setup:
(option A)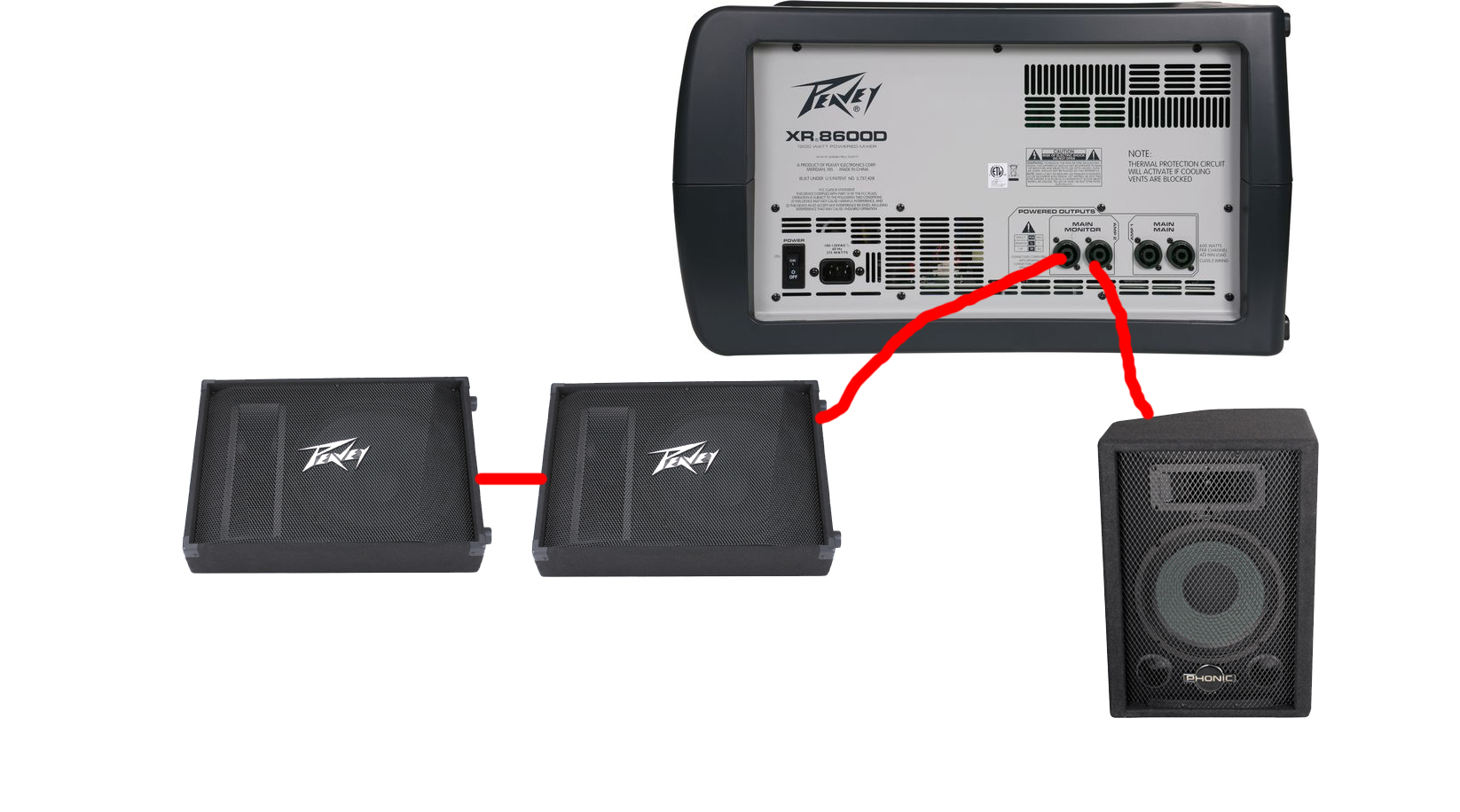 I assume, if we went this route, we'd lose half the power of the first two monitors, and possibly blow out the third? (cheap monitor is only rated to 160watts peak).
The other option would to add a powered monitor and use the monitor out feature from the front of the unit, which would look like this:
(option B)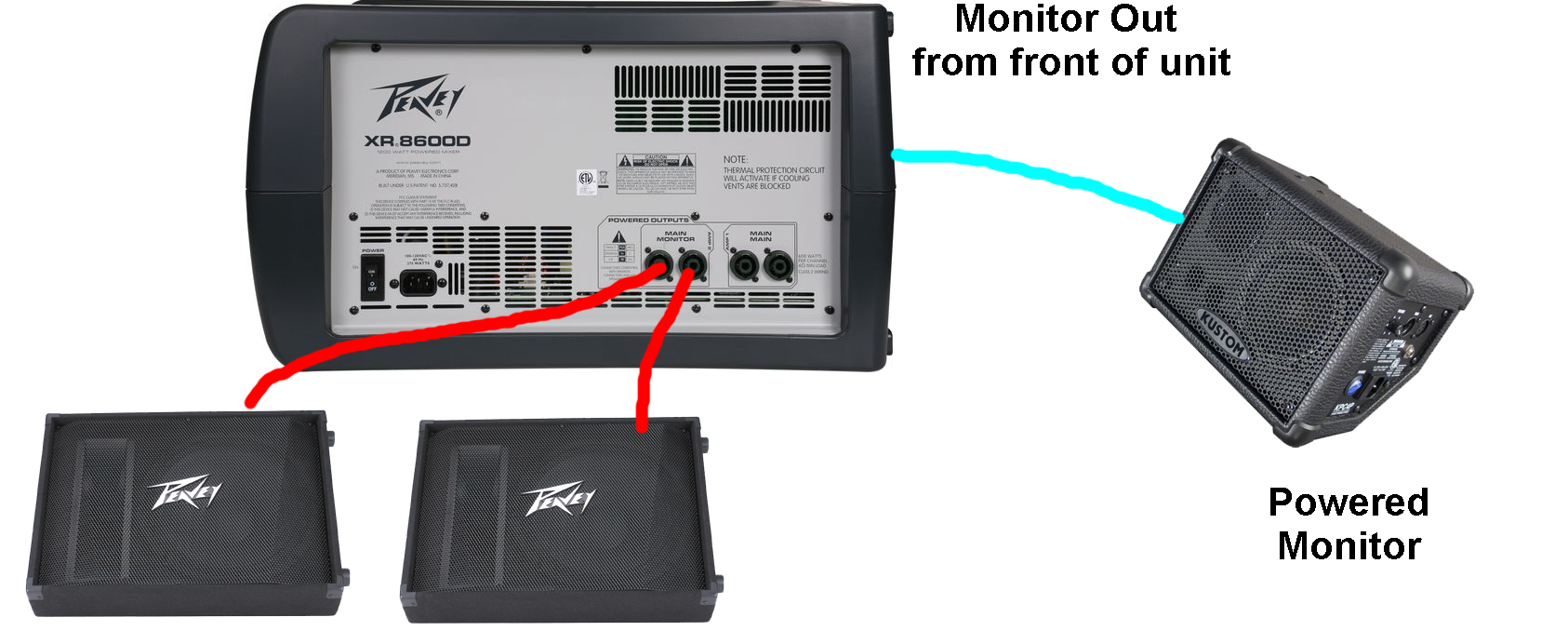 I'm leaning towards this option, as I think it's safer.
So what say you, Live Sound Gurus? Option A, B, or is there an Option C I'm not aware of?
Many thanks in advance....