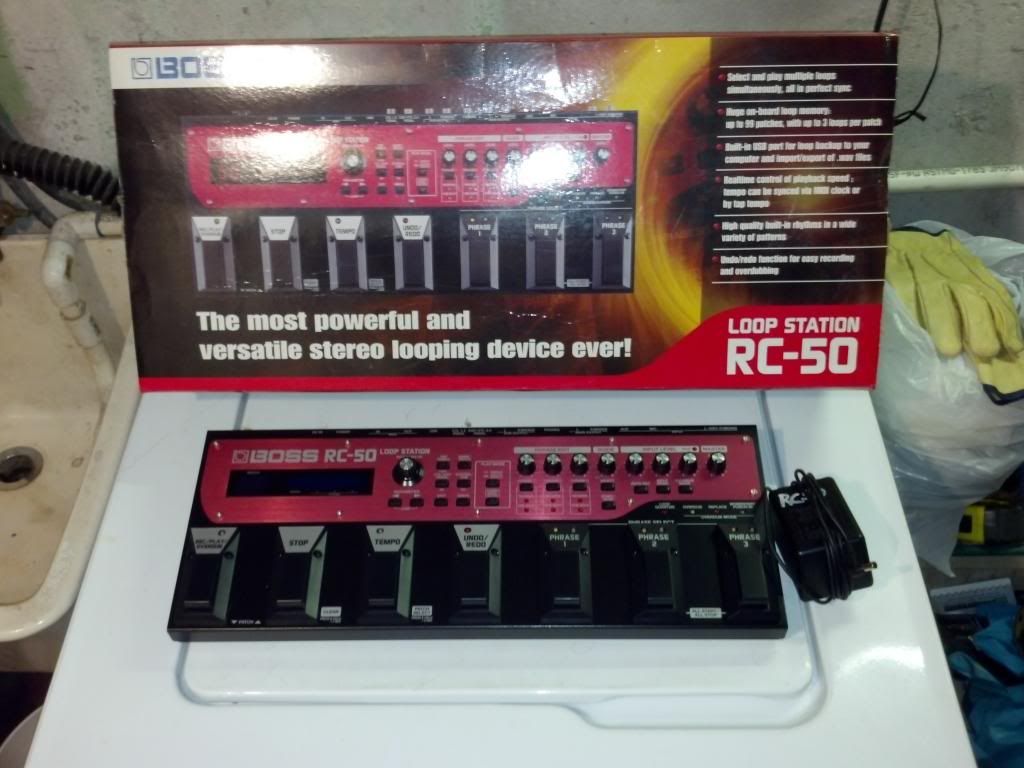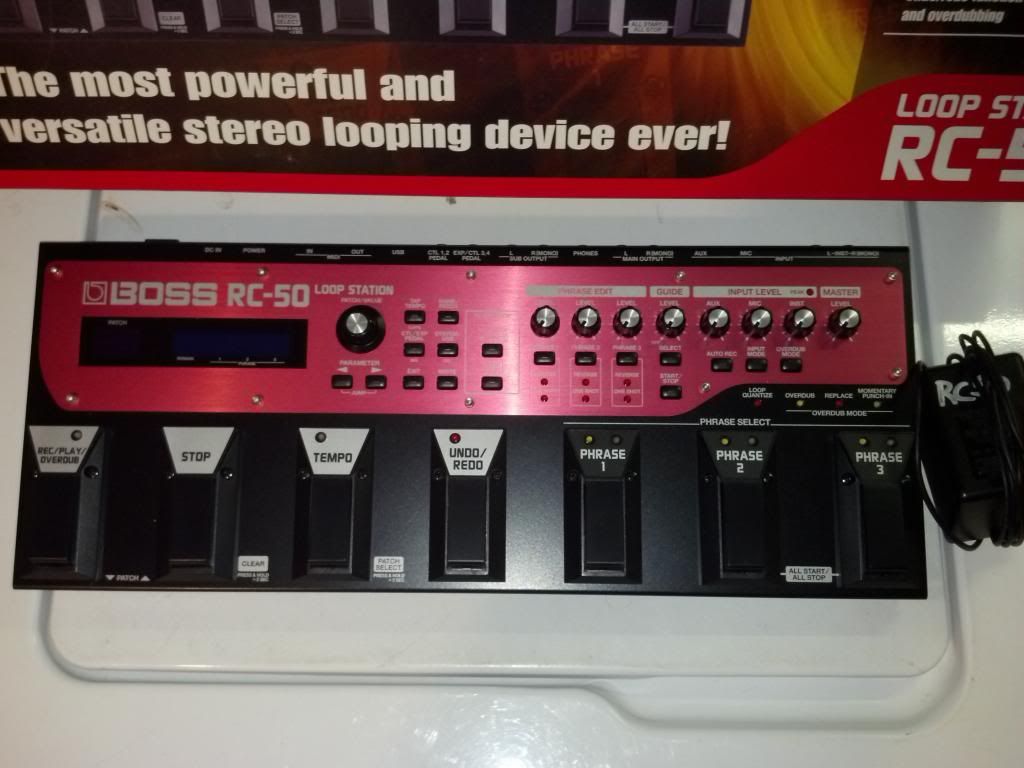 Product Information:
The Boss RC-50 Is a multi-effects loop station that brings you a range of features and functions. This guitar effects pedal has 7 different footswitches that give you complete control over recorded loops. The Boss RC-50 can play up to 3 stereo tracks simultaneously in perfect synch, letting you incorporate audio tracks, sequences, and drum machines in your performance. The recording ability of the Boss RC-50 guitar pedal (49 minutes, mono) is supported by 379 Rhythm Guide patterns. The I/O on this guitar effects pedal includes a USB port for effortless file transfers. The Boss RC-50 also supports 4 optional external footswitches.
Like new condition. Power cord and manual included. Shipped in the original box.
http://youtu.be/vg_EsaeABBQ

$350 SHIPPED USA ONLY.