First up:
X2 rackmount wireless system
- I've had this for a few years however the XDT4 transmitter stopped working without reason. I have tried to find an XDT4 online with no luck however this entire system has been replaced by the Line 6 G90. Previous to that I could get up to 300 feet away and be heard. There was no loss of signal or bass quality thru my rig.
So if you are looking for an inexpensive wireless all you have to do is find the XDT4 transmitter somewhere and you are in business.
Original box with all the attachments, fresh 9v battery are included.
$100 + $10 shipping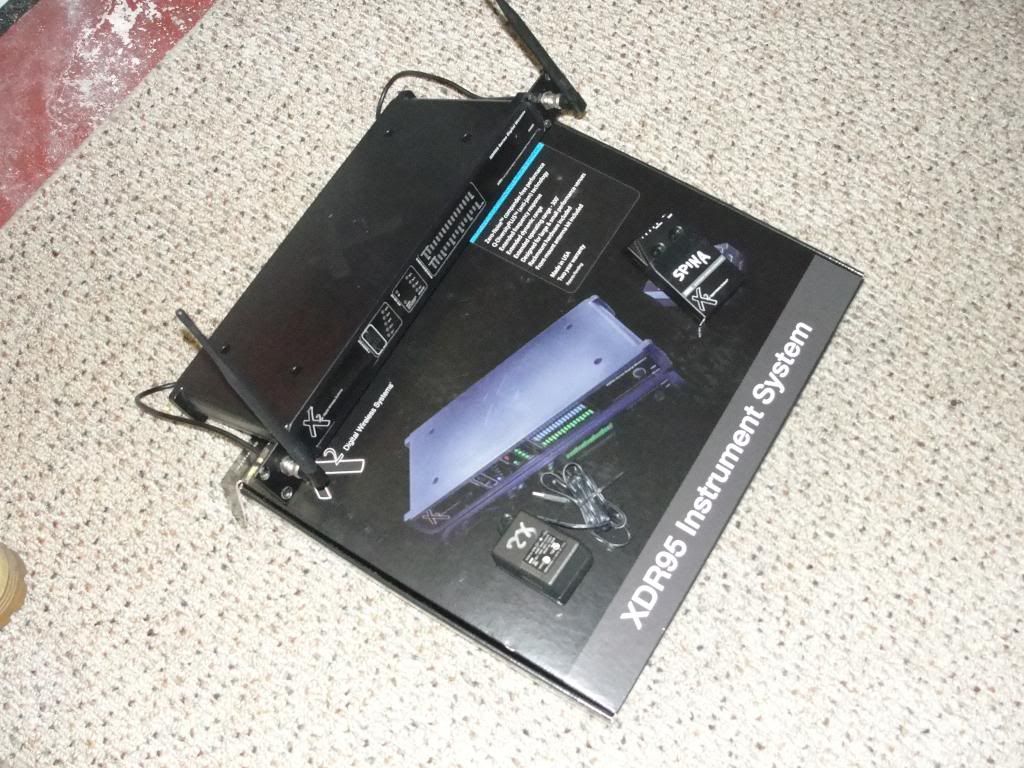 Next:
Digitec BP80
This really needs no explanation on what it does however if you like to have a cool little box like this to have fun with then this is it. Includes the power supply and original box.
$35 shipped