Tested the compressor today w my active PJ
as far as noise.. it's not much different than my CS-3,
There were no issues to speak of, works like it should.
my CS-3 tends to get noise on the more extreme settings (when I dime the Sustain control)
where the FCSO compressor got more overdriven on the extreme settings.
but not really hissy..
I'm talking about when u really blast the effect, which u would never do anyway..
Both comps worked well in regular settings, neither seemed radically better or worse.
..just a little different in the way it behaves when u dime certain controls, but u wouldn't do that anyway.
In typical settings, I felt both units were working fine, the controls just felt a little different..
But yeah, it's a nice unit, for the size and weight, it's a tight little effect.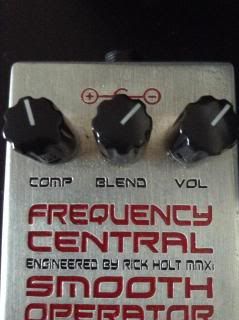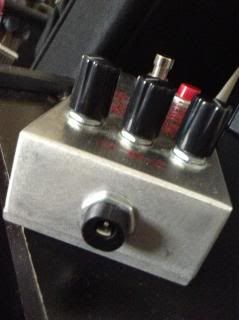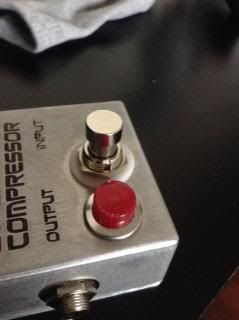 Rick signed the bottom lightly with a marker, easily washed off if u want to remove the "for Kevin" inscription,
It's already kind of faded..