| | |
| --- | --- |
| 77PBass | 03-22-2013 04:44 PM |
---
FS: Boss DD-20 Giga Digital Delay

Up for sale is my Boss DD-20 Giga Digital Delay. Mint Condition, never gigged, stayed in my studio.
The BOSS DD-20 Digital Delay offers more User memory and the longest delay of any effect pedal—up to 23 seconds! Delay time can be quickly set using the push-button knob or via tap tempo. And with a choice of 11 modes—including new "Smooth" and "Twist" delays and sound-on-sound recording—this Twin Pedal raises the bar for delay effects.
BOSS' most powerful delay pedal with up to 23 seconds of delay
11 delay modes including classic tape delay and sound-on-sound recording
New "Smooth" and "Twist" modes for subtle or radical delay effects
Memory function for changing delay modes seamlessly
New push-button knob for setting delay time in fine or coarse adjustments
So what can you do with a looping delay? Check this out:
http://www.youtube.com/watch?v=dge5jSF6oyM
$175 + shipping.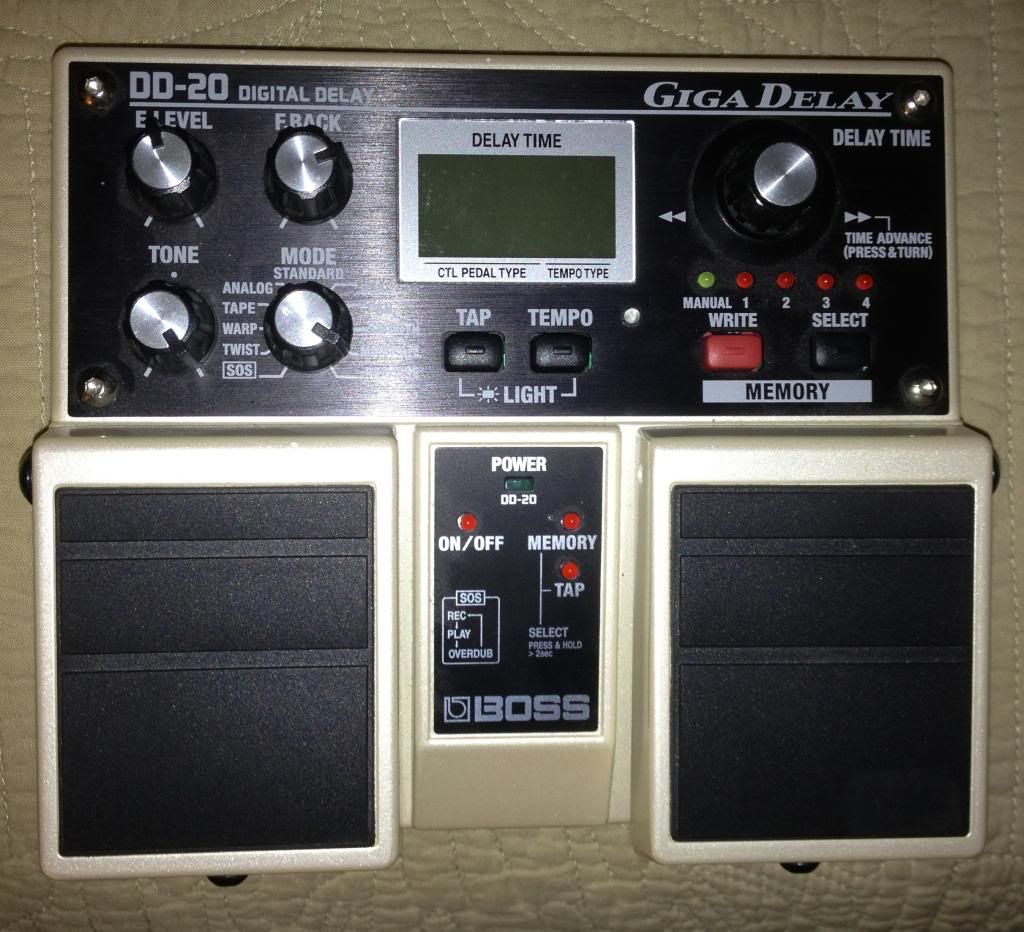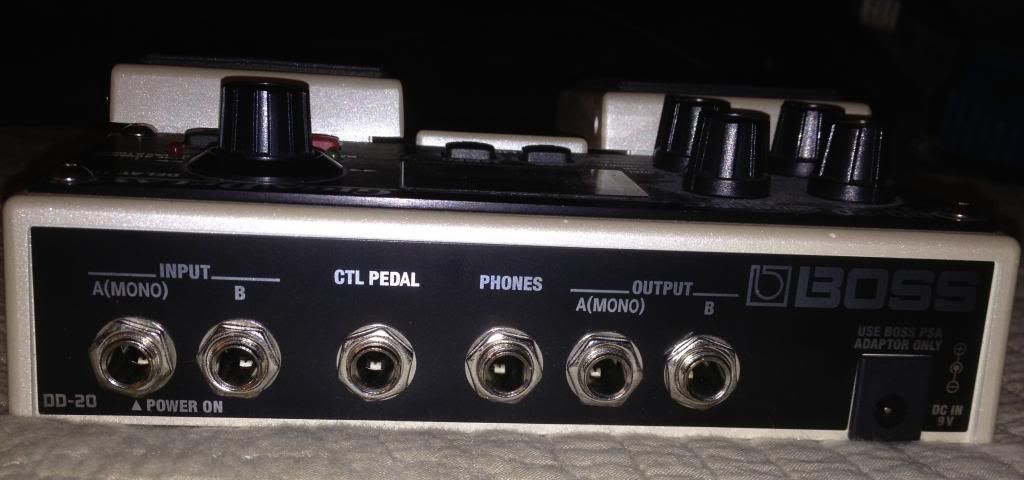 | | |
| --- | --- |
| Souperman08 | 03-23-2013 05:03 PM |
---
Trades? I have a Voodoo Labs PP2+ I could add some cash with, or a modded Line 6 M9 with a Roland expression pedal that we could work out with cash on your end.
| | |
| --- | --- |
| 77PBass | 03-23-2013 06:14 PM |
---
Looking for cash to fund a purchase.
| | |
| --- | --- |
| 77PBass | 04-15-2013 10:33 AM |
---
Make an offer bump. This thing is mint, used for a couple of hours, never left the house. The plastic on the pedals isn't even scratched!
All times are GMT -6. The time now is

06:51 PM

.
Powered by vBulletin® Version 3.6.12
Copyright ©2000 - 2013, Jelsoft Enterprises Ltd.