Here's yet another of my Acoustic 360 pedals. This is the first one made under my own brand "DiCosimo Audio". It's exactly the same as my last two pedals except for one major addition. This one has a DI output with a ground switch. In addition to the normal 3 trim pots, there's now a third trim pot that controls the DI output volume.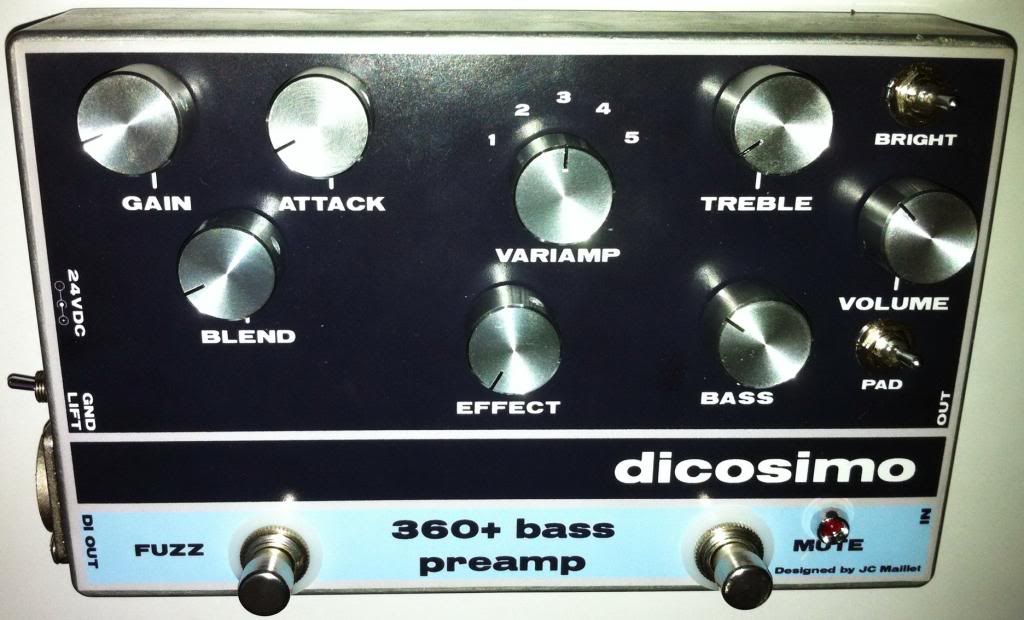 Here's a description for those who didn't see the last ones. This pedal is a replica of the famous Acoustic 360 amp. Despite it's small size, nothing was left out from the original schematic. There were, however, a few minor changes made:
-A Blend knob was added to the Fuzz section to allow you to add the clean signal to the fuzz signal.
-An active/passive switch was added to lower the input for louder basses.
-The output section was modified to allow it to work well with most power amps, not just the Acoustic 361 powered cabinet.
-The range of the Effect knob (mid cut/boost) is slightly larger.
-The mute switch was replaced with an optical based circuit that makes the switching completely silent. No annoying clicking.
As with my last pedal there are trim pots on the inside that let you adjust the following:
-The max output volume
-The max volume of the pad switch
-The volume of the DI output
-The brightness of the LED when the pedal is muted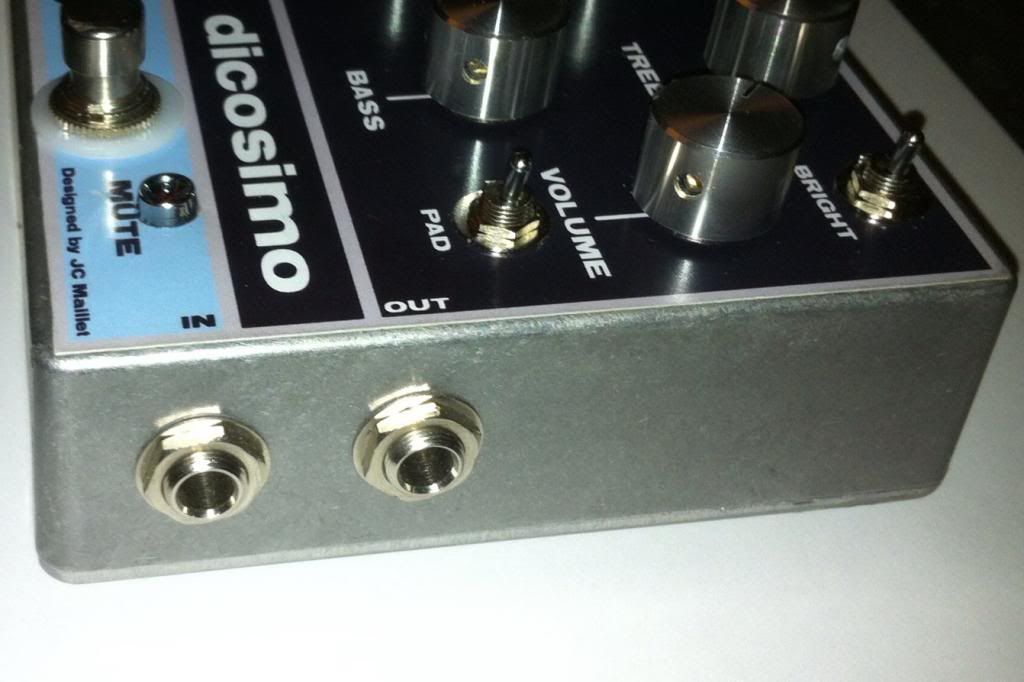 Please note that just like the original preamp, this is designed to be used as an always-on preamp. There's no bypass button.
Due to an issue with the drill press, there are a few minor scratches along the edges of the pedal. It's not very noticeable and was a bit difficult to get a good shot of.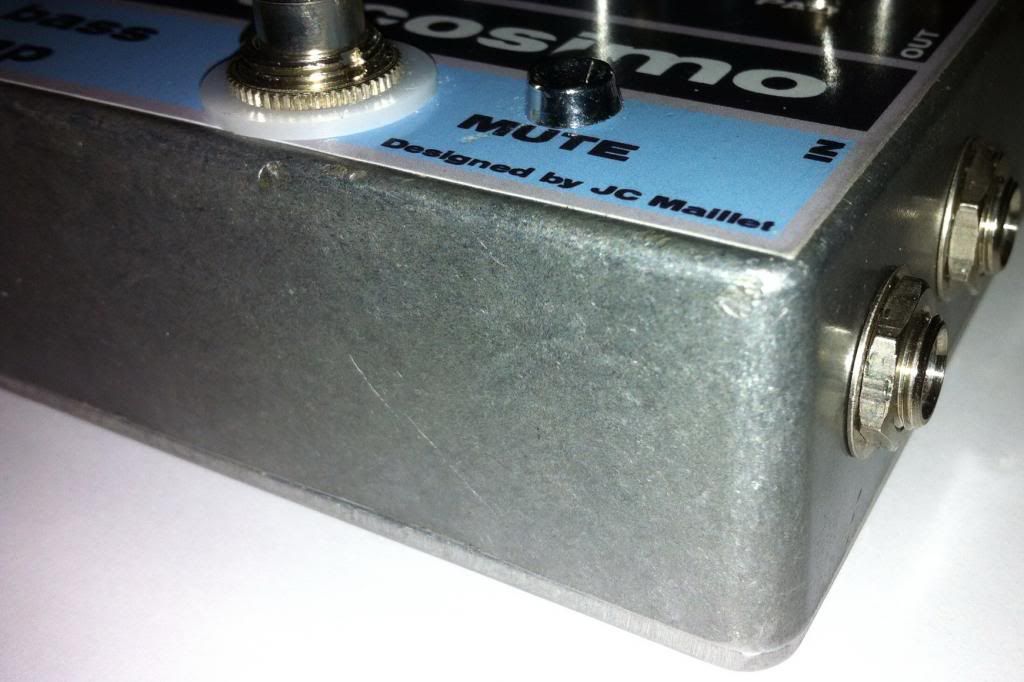 Here's a clip I made of the pedal showing off a few different settings:
http://soundcloud.com/highmileage/viv
I'm asking $300 shipped for this pedal.