A few things that aren't being used right now:
MXR Carbon Copy: $100
-Comes with box, manual, and velcro. terrific condition.
Earthquaker Devices Grand Orbiter: $140
-Velcro, probably have the box around here somewhere.
Voodoo Labs PP2+: $140
-Comes with box manual, and cables. Like new.
Old photos (I can take new pictures upon request):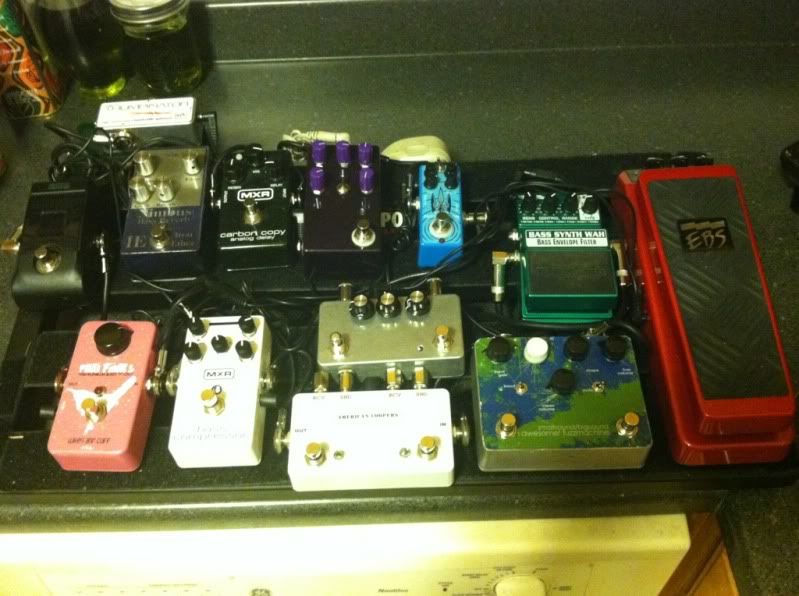 Prices include shipping CONUS.
Trades:
Empress Superdelay (Vintage Modified)
Dr. Scientist Tremolessence
Line 6 M9
Strymon Brigadier
EHX SMMwH
SOLD:
MXR Bass Octave Deluxe: $110
-> like new with box and manuals
MythFx Triton: $160
-> like new with box
Iron Ether Bass Reverb: $160
-Used, but in great condition. Velcro
Digitech Bass Synth Wah: $45
-Like new with box
American Loopers 2-loop Switch: $55
-Functional and awesome.