Hi everyone!
Up for grabs is a Fuzzrocious Grey Stache in a nice 5th element etched enclosure. This is much small enclosure than the one used on other Stache's and has top-mounted jacks. It has the fixed clipping LED. I just got it in a trade, but decided I like my Pink Elephant better and have no need for two fuzz boxes.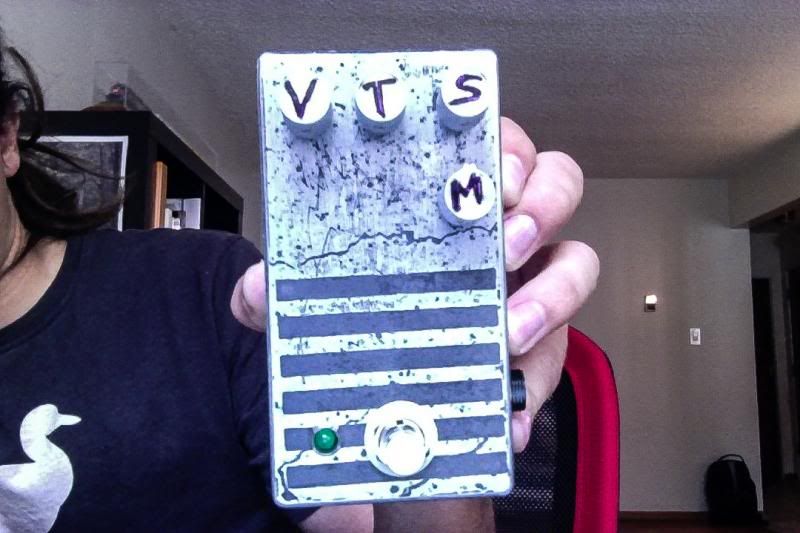 130$ shipped to Canada/USA
Trade interest:
Analogman Mini Chorus (+ cash on my end)
Boss OC-2 MIJ (+ cash on your end)
ST-200 Tuner (+ cash on your end)
Feel free to run other offers by me. Worst I can say is "No, thanks".