---
FS/FT RV3, Rainbow Machine and Dues Ex Machina

Hey dudes! I'm getting rid of a few things that are basically not being used as much as the other pedals. I want to try some other **** out or get some stuff I know I'll use more.
Earthquaker Devices Rainbow Machine (The H9 covers basically the same territory)-$175
Blakemore Dues Ex Machina (special auction item. Painted by Laura Bennett)-$150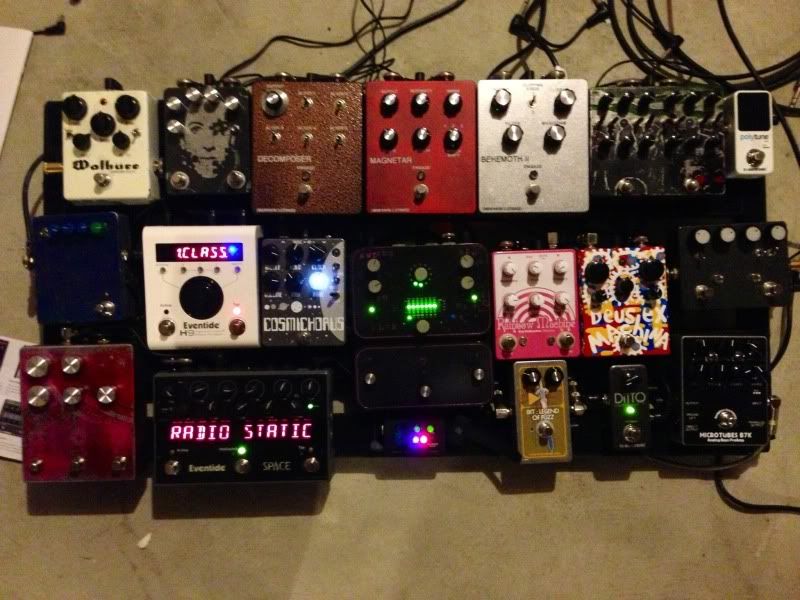 Trades:
Randy's Revenge V.2
Lunar Echo
TAFM (gated)
**** Mountain
Polygrace or Blargotron
Red Panda Particle
M.A.S.F. Possessed
Goatkeeper v. 3
Hit me up
| | |
| --- | --- |
| sillyfabe | 09-05-2013 09:37 AM |
---
BUMP for my old RV-3 and a badass TB'er!
All times are GMT -6. The time now is

10:44 AM

.
Powered by vBulletin® Version 3.6.12
Copyright ©2000 - 2013, Jelsoft Enterprises Ltd.