| | |
| --- | --- |
| Livewire | 01-06-2013 06:16 PM |
---
FS: Ibanez FL9 Flanger (Maxon Electronics)

Ibanez FL9 flanger with Maxon Electronics
. I believe this was made in Japan back in the 1980's with Maxon electronics. I had to change out the capacitor a few years back since the old one fried. In great shape for being this old, just a few light chips in the paint. You can get some pretty wild sounds out of this thing. I hate to see it go but I just never get to use it anymore. Asking $85 shipped to the lower 48.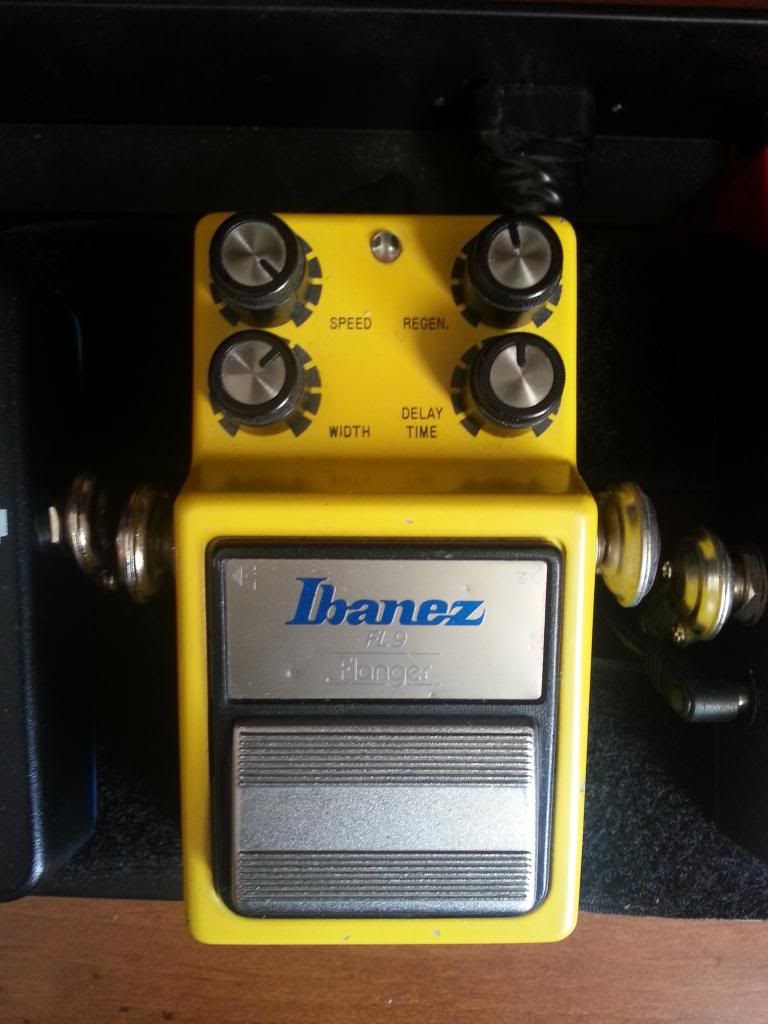 __________________________________________________ __________________________________________________ _______
Pedaltrain Mini with Ninzan Studio Fuel Tank Mod:
- **
SOLD
**Some of you might know of Ninzan, he was (and might still be) modding the pedaltrains to house fuel tanks underneath. I paid an arm and a leg for this mod, but it was worth it because it's so neat and professional looking. But like I said before, my board gets no attention these days. The board itself is in excellent shape, but definitely needs new velcro. Pedals have come and gone on my board and the velcro has misaligned and gotten dusty. But velcro is cheap these days.
The board comes with fuel tank T rex, and all cables that came with it. I'm sorry but I'm not selling the T Rex by itself.
Pedal train bag is in excellent shape, I'm throwing in 3 patch cables, extra long power plug, and a clip on night light to help see your board during those poorly lit gigs. Asking $165 shipped to the lower 48.
Sorry, not international shipping. If you're interested in local pickup, PM me. Thanks!
| | |
| --- | --- |
| Livewire | 01-07-2013 09:17 AM |
---
Fuel Tank and Pedal Train sold!
| | |
| --- | --- |
| Livewire | 03-06-2013 07:48 PM |
---
bump, Ibanez FL9 with Maxon original electronics still available! PM me
| | |
| --- | --- |
| LSMFT6 | 03-07-2013 03:45 AM |
---
Free bump for a great flanger at a great price. Grab it!
All times are GMT -6. The time now is

10:27 PM

.
Powered by vBulletin® Version 3.6.12
Copyright ©2000 - 2014, Jelsoft Enterprises Ltd.