Good evening everyone!
Up for trade is my 3Leaf Audio Proton V1. Nothing wrong with it, I'm just looking for a more extreme filter. If you want a simple filter that is easy to tame, this is it.
Sorry about the crappy shot -- too lazy to get the camera out. It's a mint pedal with hook velcro on the bottom.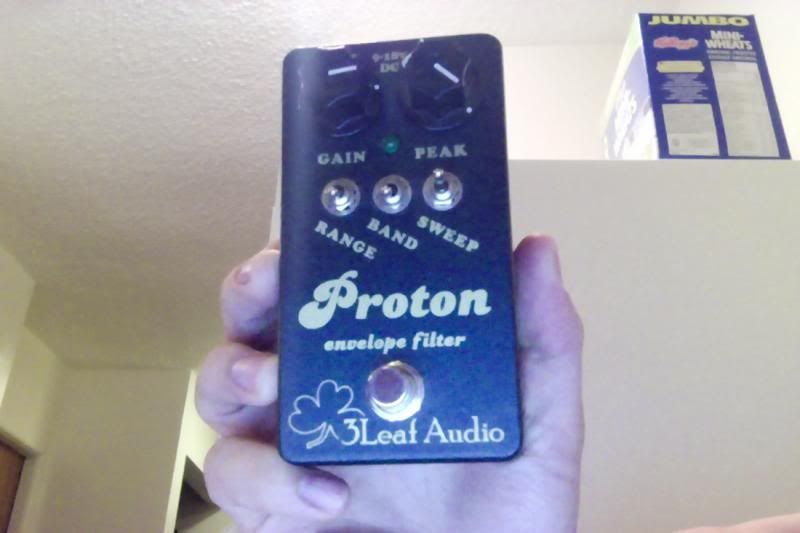 (Yes, I love Mini Wheats.)
Trade interests (+/- cash, of course):
IE Nimbus
IE Xerograph
Kermit FX25
Digitech Bass Synth Wah
MXR Bass Octave Deluxe
EHX MicroPOG
Foxrox Octron
PedalTrain JR or PT1
Other filters? Other effects? Run your offers by me. Worst I can say is "No Thanks".