Ibanez PM7 Phase Modulator
Makes some crazy synth sounds with the different wave forms but can also make a very nice phaser sound. I use it as a synth pedal before my delay and after all my dirt and octave pedals. Really cool sounds!
Pretty hard to find in the 7 series from Ibanez.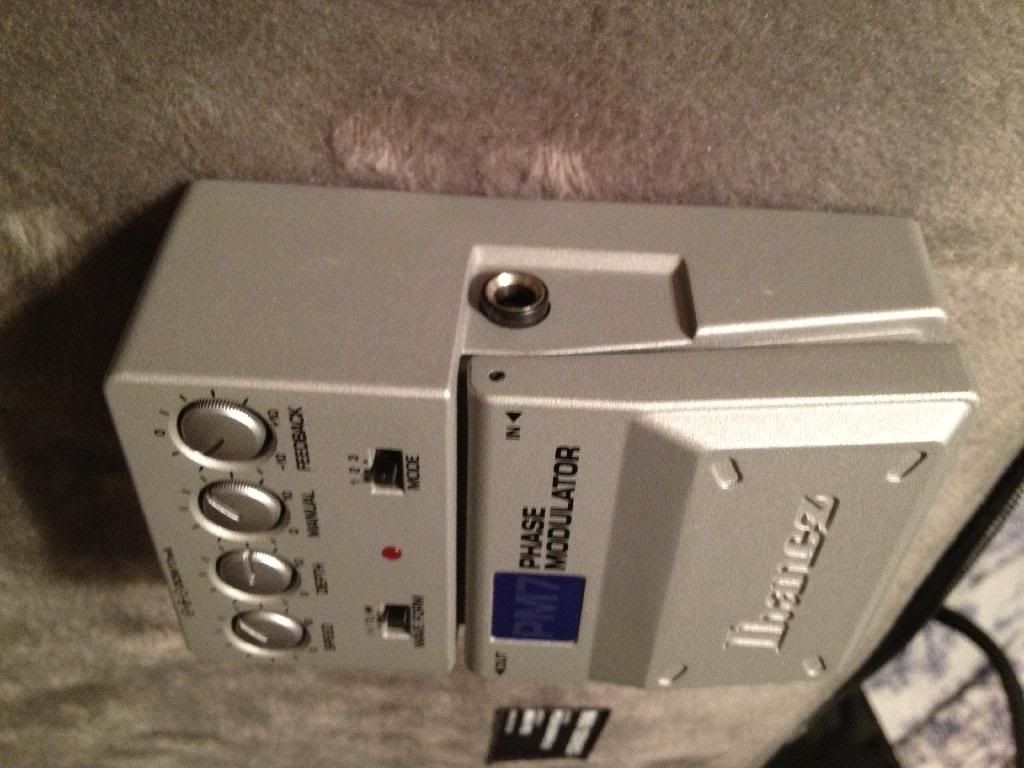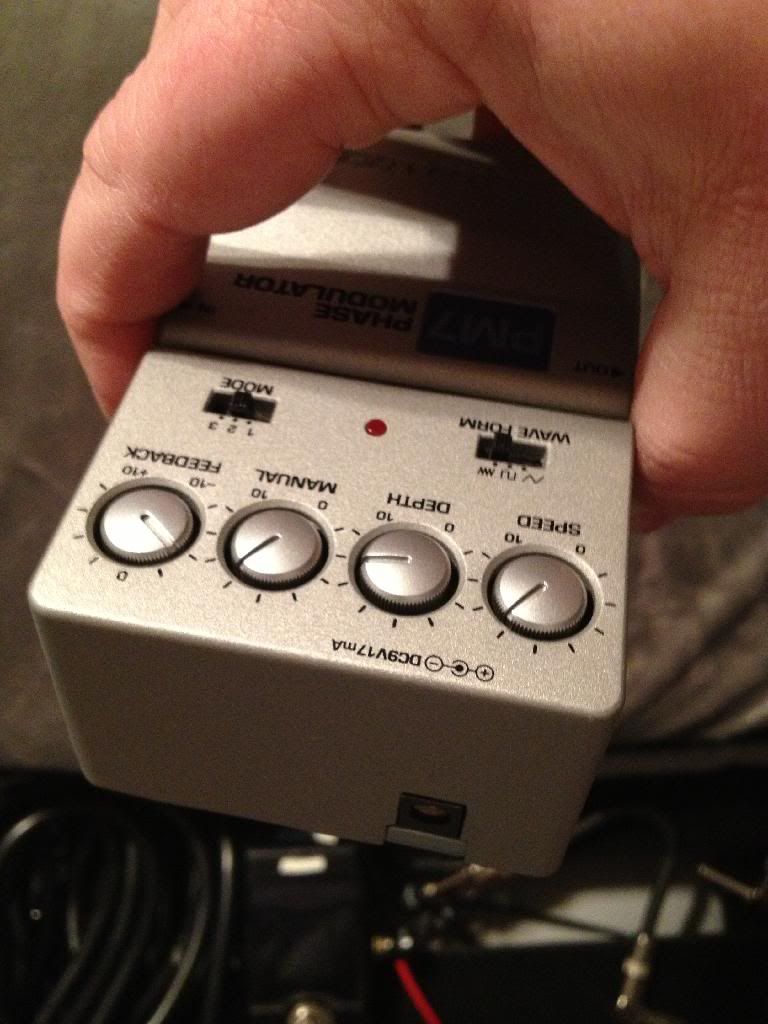 PRICE: $55 SHIPPED