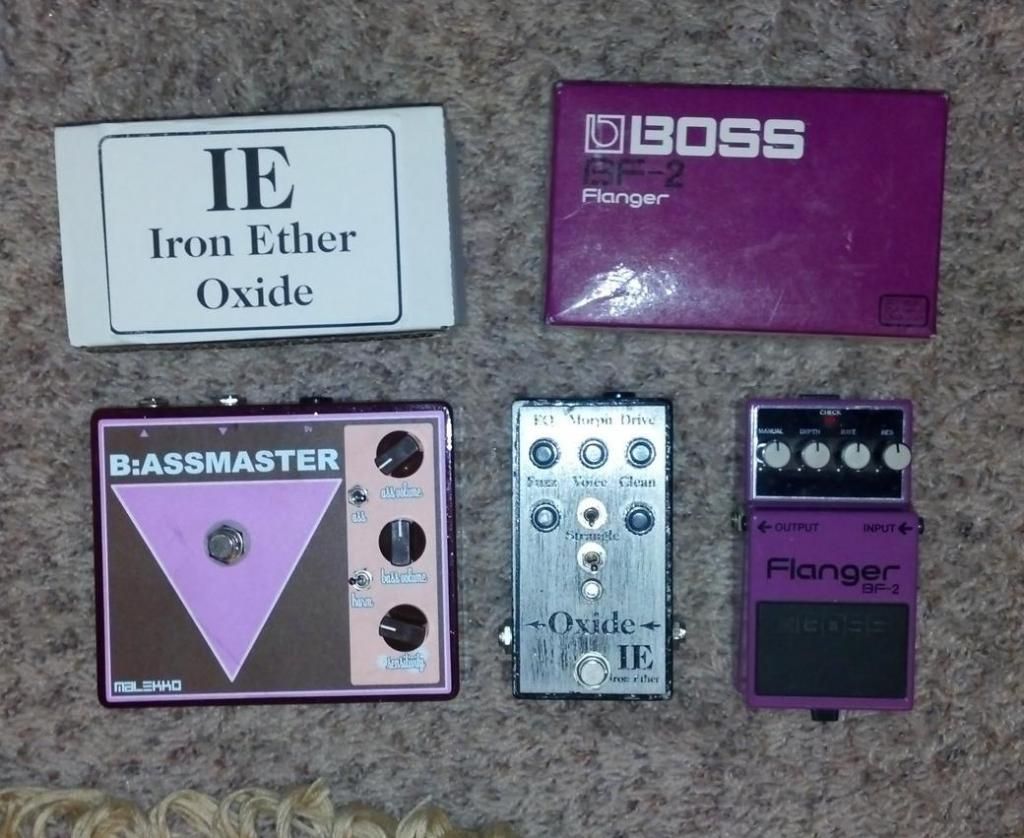 Iron Ether Oxide - SOLD
Boss BF-2 Flanger - thread locked, but I'll sell it cheap if you find it!
Oxide is practically brand new, only left the house once. Oddly enough it's missing two screws, but the back plate doesn't move, so I never bought replacements at the hardware store.
The BF-2 is in good shape, the label is gone but the rubber is intact. Velcro is against my religion so you'll find none of that here!
B:Assmaster not for sale. Sure I have two more, but can you ever have enough Assmasters?
No trades. Need to cover impulse purchase. Thanks!